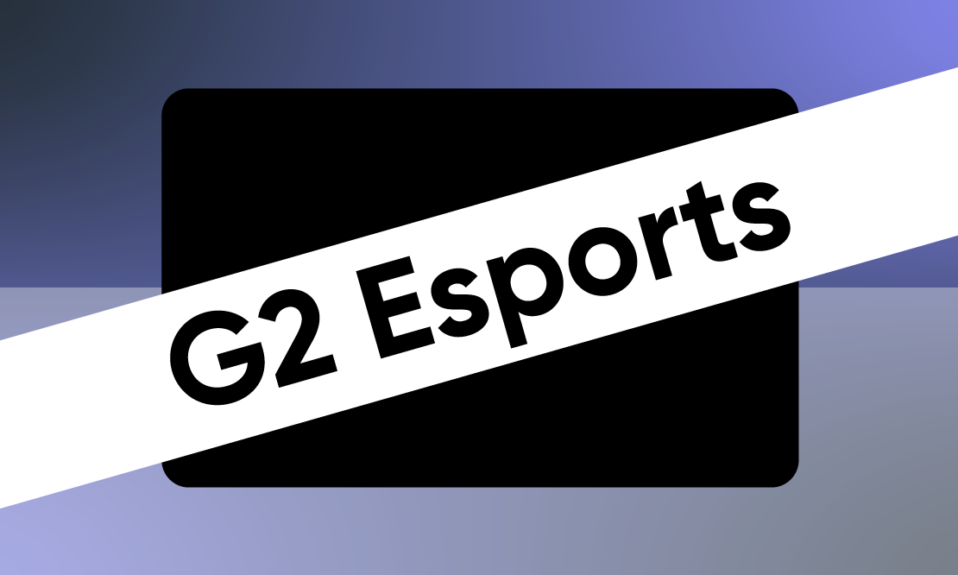 It's impossible to talk about Counter-Strike: Global Offensive without mentioning G2 Esports, one of the best teams in the world. G2 has been a top-tier team for years, battling against the likes of NAVI, FaZe Clan and Heroic in prestigious tournaments such as IEM Katowice and CS:GO Majors.
But what is the team's state – and does G2 have what it takes to stay ahead of its competition?
What It Takes to Create a Top CS:GO Team
G2 Esports was founded in November of 2013 by Carlos "ocelote" Rodriguez, who recently stepped down as CEO following internet drama. The esports org set its sights on CS:GO right away, singing its first roster in 2015.
The first team was the ex-ESC Gaming roster, but G2 made some changes pretty early on. In fact, 13 days after singing the ESC Gaming roster, Jacek "MINISE" Jeziak was replaced with Michał "MICHU" Müller.
This roster wasn't too great. G2 Esports failed to qualify for ESL One: Katowice 2015, dropping to 13th-16th. They didn't win a single match. Months later, G2 parted ways with the entire Polish roster.
G2 then signed Team Kinguin's former roster. This roster also saw some quick roster moves ahead of DreamHack Open Cluj-Napoca. G2 made it all the way to the semifinals, facing Team EnVyUs. The team lost but it seemed like the org was inspired by the French team that took them down.
In early 2016, G2 Esports' current lineup was acquired by FaZe Clan. Twelve days later, G2 announced that it had acquired Titan, a French squad. With this new team, G2 took 5th-6th at the Global eSports Cup in Lithuania. They then got third place at ESL Expo Barcelona. Things were looking up.
RELATED: The distribution of CS:GO teams in the world
It was time for their first Major as a new team: MLG Columbus Qualifier. G2 was placed in Group D, nicknamed "The Group of Death" since it had Natus Vincere, Virtus.pro, and Cloud9. But G2 clawed its way to a 9th-12th place finish. Throughout 2016, the team was considered pretty mid, with some lows and some highs.
In 2017, G2 Esports got a new French squad, a Super Team this time around. The team included Kenny "kennyS" Schrub and Adil "ScreaM" Benrlitom. It was looking like a promising year for G2 Esports. But would it be?
G2 Esports started with a 9th-11th finish at ESL Pro League Season 5 Finals. Then they took first place at DreamHack Malmö 2017. Then they made the top eight at ELEAGUE Major: Boston 2018.
G2 Esports Starts to Dominate the Competition
G2 Esports' climb to the top wasn't perfect. 2022 saw some disappointing finishes for the iconic team, including failing to qualify for the Rio Major. But G2 has come a long way, going from a second-place Major curse to taking IEM Katowice 2023, one of the biggest CS:GO events of the year.
With all their recent S-tier tournament wins, G2 Esports have clutched the title of "number one." This is thanks to the team's consistently strong performances at top-tier events as well as individual performances, including Justin "jks" Savage becoming the first player to win IEM Katowice two years in a row with different teams.
RELATED: The most popular teams based on turnover on the Kambi Network
IEM Katowice was also a big moment for Nikola "NiKo" Kovac. The iconic player has competed in Katowice six times but never won. Before this year, his best showing was two second-place finishes while competing with FaZe Clan. Winning IEM Katowice was emotional for NiKo, who admittedly cried after the victory.
Will NiKo also win his first Major this year as well?
Will G2 Esports Remain the GOATS?
It seems likely that G2 Esports will continue to dominate in 2023. They could win the Paris Major in May.
But FaZe Clan may have other plans in mind. The first-place holder of BLAST Premier World Leaderboard 2022 is closely riding on G2's coattails and doesn't seem to be letting up. In fact, they are closer than ever.
Abios has taken statistics from both teams for 2023 to determine who will be in the number-one spot later this year. Comparing both teams' pistol round victories, G2 Esports is a clear winner. FaZe Clan wins 55.8% of the time compared to G2's 65%. G2 has a statistically higher skill ceiling than FaZe Clan, which shows when the teams clash at high-level tournaments.
Still, FaZe Clan has arguably better strategies than G2 Esports. That's why FaZe has a higher percentage of bomb plants per match than G2 — the team is proficient and works together seamlessly to make things happen. There is no denying that FaZe Clan works together exceptionally well, while G2 Esports may rely more on mechanical prowess and star players making stunning plays.
G2 Esports is still undeniably one of the top teams of 2023 when comparing stats and outcomes, making them a very safe bet right now. But FaZe Clan isn't too far behind, making them a pretty alarming threat to G2. Time will tell how the large tournaments of 2023 are going to unfold.
At Abios, we keep close tabs on the largest tournaments in esports. We collect vast amounts of data and statistics, helping companies build new and exciting esports projects for fans all over the world.
Do you need esports data for your next project? You can learn about our data solutions here.