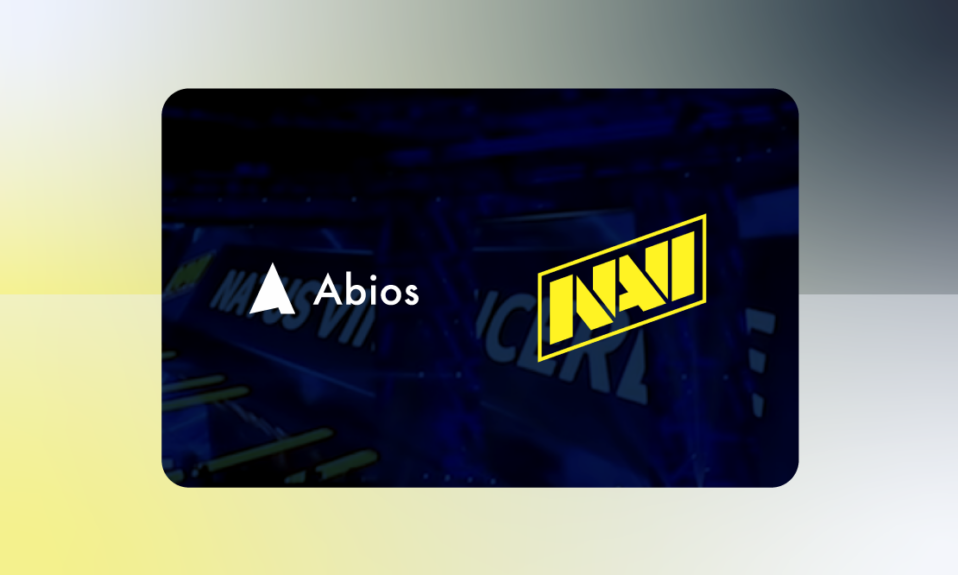 Data provider Abios is powering esports organisation Natus Vincere's (NAVI) new website. The partnership will provide NAVI's new platform with detailed esports data. It includes intricate tournament-and match calendars, as well as detailed statistics of the team. All to provide a greater user experience for NAVI's fans.
NAVI, the only esports club in the world that took part in all Major CS:GO tournaments, is rolling out a new version of their esports platform. The website will provide tournament and match information for the games NAVI is active in, including CS:GO, Rainbow 6, PUBG, and Dota 2. The team has several active rosters in the games, including pro, junior and female teams. This adds up to 5 different tournaments and 76 matches a month on average. To help NAVI's fans keep up with all the games, Abios fuels the site's esports data.
How the data is used:
Match calendar
The calendar provides fans with information on all results, as well as past, upcoming and present matches.
Tournament calendar
The calendar provides information on all the tournaments where NAVI participates. It includes groups, playoffs, matches, results and tournament formats.
Detailed stats
Detailed breakdowns for CS:GO and Dota 2 matches.
The NAVI fans also benefit from the partnership through easier data accessibility. The new version of the website will make it easier to navigate between different rosters and matches, as well as interesting player insights. As everything is accessible from one source, fans don't need to browse several websites to get the information they're looking for.
Integration and development
Abios' esports data gives the NAVI-platform developers full access to thousands of data points for their games. For CS:GO, this includes everything from upcoming tournaments and matches, to comprehensive stats such as flash assists, grenades thrown and damage per player on a per-map basis. This makes for interesting stats for the team to evaluate, as well as great content for the fans.
The esports data provide further automation possibilities for the NAVI-editors which both act as a time saver and a way to deliver the most important stats for the fans as fast as possible.
Moreover, the integration was a fairly straightforward process due to clear and thorough documentation. Explore Abios Developer Documentation.
We are glad to announce our partnership with Abios. It is a great tool for getting all data about matches and tournaments. Now our fans can not only follow the games of the NAVI rosters, but also dive deeper into the statistics. You are instantly aware of any changes, and at the same time remain at the club's website.

Aleksey Kucherov, Chief Operating Officer, NAVI
"Information and data are everywhere, but the important thing is to make it as easily accessible as possible for the audience. We are happy and proud to help Natus Vincere create the ultimate esports platform for their fans. They are all about creating the best fan engagement experience and we look forward to seeing what we can do together next."

Jacob Howard, Key Account Manager, Abios
About Natus Vincere
Ukraine-based Natus Vincere, or NAVI, is one of the most well-known esports organisations in the world. They have 11 teams: CS:GO, Rainbow 6, PUBG, Brawl Stars, Dota 2 and others. Their most recent successes include winning the PGL Major Stockholm 2021 and Blast Premier: World Final 2021. Visit NAVI: navi.gg
About Abios
Abios provides industry-leading esports data and technology for customers all over the globe. We provide data, odds and widgets products for popular esports titles including CS:GO, League of Legends, Fortnite and Dota 2.