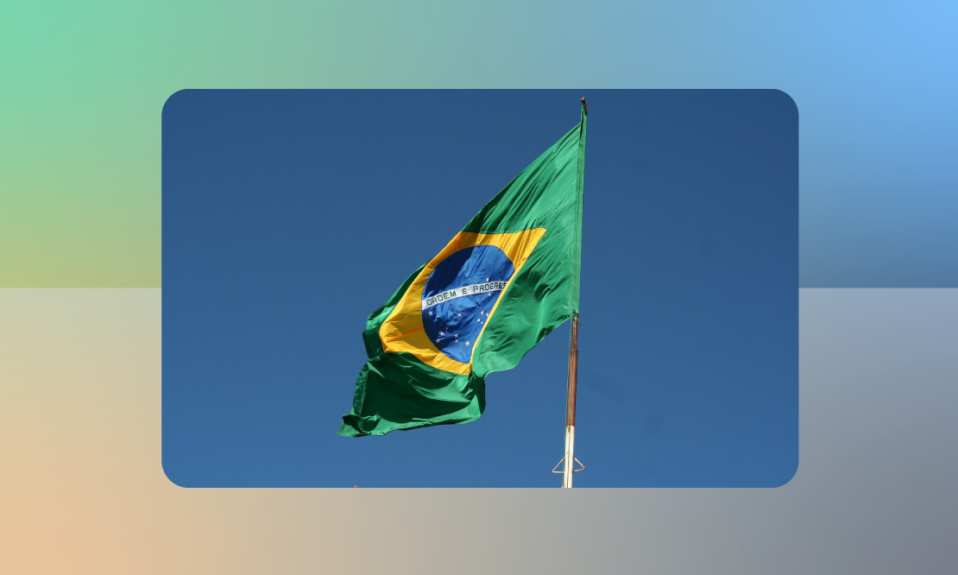 When people start discussing esports by region, there are often three that are constantly regarded as the best: Europe, North America, and Asia. But Brazil has become one of the biggest esports nations on its own, being a country with incredible teams looking to take on the best in the world.
How big is esports in Brazil?
Brazil is the biggest esports market in the LATAM region due to its impassioned community of gamers and the success of their teams. A lot of young people are turning to gaming — mobile, PC, and console — for entertainment. More than ever before. And they have top players as their motivation.
SK Gaming took a Major in 2016. Since then, the likes of Furia, LOUD, and MIBR have made Brazil one of the top regions to beat in Counter-Strike: Global Offensive. Brazilian esports fans are also passionately loyal to their teams in Rainbow Six Siege, League of Legends, Rocket League, and Free Fire.
Brazil's League of Legends tournament, the CBLoL, had 136K average viewers during the 2022 Spring Split. That's more than the LCS had! It just shows that interest in esports has only continued to grow in Brazil.
The leader of the pack, however, is Free Fire. That's where it all started.
Free Fire and the rise of mobile esports
Free Fire is a mobile battle royale published by Garena. Out of the 72% of Brazilians who claim to regularly play games, nearly 41% do so on their mobile phones. PC is at 19.5%. Mobile games are more accessible to people around the world since it can cost thousands to build a proper gaming PC.
Competitive gaming was out of reach for a lot of Brazilian youth until the release of Free Fire and other mobile games like Wild Rift. This opened their eyes to an entirely new world — esports.
Said 3C Gaming co-founder Renan Philip in an interview with SBJ: "The Brazilian [people] in general is always at the top of the ranking of any web platform. We have people who engage online a lot since Orkut [a social media platform from the early 2000s], but before the arrival of a game that provided a slightly more core gaming experience while maintaining accessibility, a great part of our population had never really been able to experience it."
Now aware of the esports scene, Philip believes that the country has a lot more people playing on PC.
Brazilian teams leading the way in the largest FPS titles
Brazil recently became the only country to win the biggest titles in all three shooters: VALORANT, CSGO, and Rainbow Six Siege. This happened after LOUD became VALORANT champions in 2022. Previously, CSGO's SK Gaming won the MLG Major Championship Columbus and ESL One Cologne back in 2016 and then Ninjas in Pyjamas won the 2021 Six Invitational.
With so much hype surrounding esports in Brazil, it's no surprise that CSGO brought the country its first major. The IEM Rio Major earlier this year saw 1.38m peak viewers and around 545,000 average viewers. But it was the in-person crowd that really made an impact, bringing drums and dancing to the arena.
"I think everyone had a feeling that it was going to be pretty crazy," said CSGO shout caster Anders Blume to The Washington Post. "But nothing could have prepared us for what's actually happening."
Said Dzhami "Jame" Ali, the Russian captain of Outsiders. "People here are always supporting. I'm not talking every round, they support every second. From noon to dusk, it doesn't stop. You're going to have at least one fan screaming their heart out at any given time."
This incredible amount of support has just further solidified Brazil as a top country for esports talent, tournaments, and even content creation.
Streamer Alexandre "Gaules" Borba, a Brazilian streamer, was part of the ceremonies. During the previous Major in Antwerp, his stream reached a peak of over 700,000 viewers during Imperial's match against Cloud9.
This is only the beginning for the country. With so much momentum, Brazil's top teams are bound to keep dominating in their respective games. Brazil will most likely branch out into other titles as well as the esports community in the country continues to grow.
Known for being one of the most passionate communities in esports, Brazil will have a lot to cheer about going into 2023.
Other top teams in Brazil
FURIA
This Brazilian esport org was founded in 2017. Since then, the team has dominated in the CSGO scene. They have placed well at a lot of recent Majors, including a victory ESL Pro League North America and third place at ESL Pro League Season 15.
00Nation
This respected CSGO team is coming up fast in the scene. After an okay showing at Intel Extreme Masters XVII – Cologne and Intel Extreme Masters Rio Major 2022, 00Nation has gained a lot of respect and loyalty from Brazilian esports fans.
MiBR
This Brazilian team, once called Made in Brazil, was unstoppable a few years ago. They took first at basically every CSGO Major they showed up at, including DreamHack Winter 2007 and IEM III American Championship Finals back in the day. The iconic team was sold to the Immortals in 2018. Over in Rainbow Six Siege, MiBR has been grinding to the top. They got fourth at the Six Invitational 2022.
The esports scene in Brazil has exploded in the past few years and we're keen to see how it evolves. At Abios, we have data for major tournaments and teams in Brazil, covering titles such as CS:GO and Rainbow Six Siege. Do you need esports data to jumpstart your next project? Learn more about our coverage here.