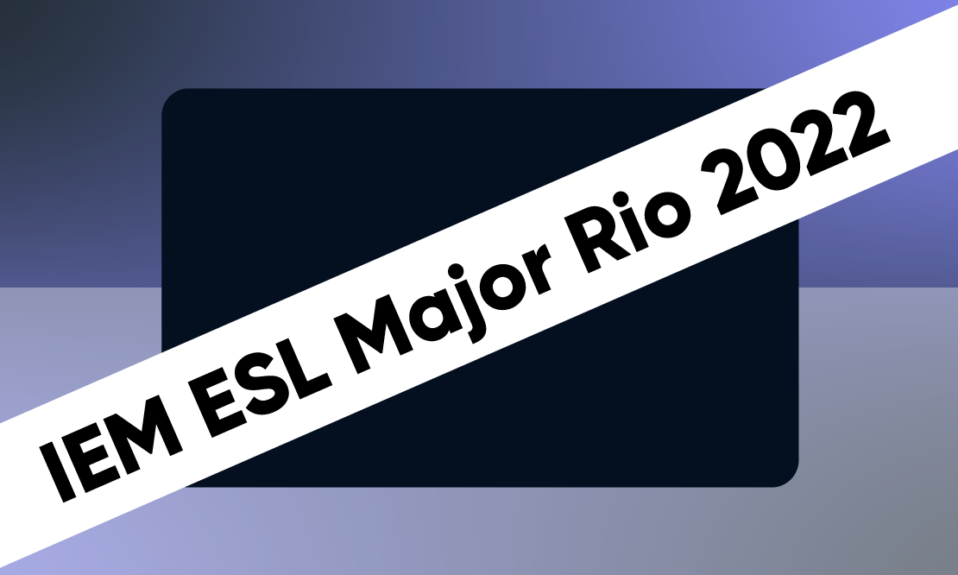 When people think of top Counter-Strike: Global Offensive teams, they often immediately think of North America and Europe, both regions that really love FPS-based esports. But there is a country that you should keep an eye on going into the heavily anticipated 2022 Intel Extreme Masters Rio XVII.
Brazil loves CSGO. At the start of 2022, Brazil had the third largest group of CSGO players in the world. The country made up 5.43% of the total player count, only surpassed by Russia and the United States.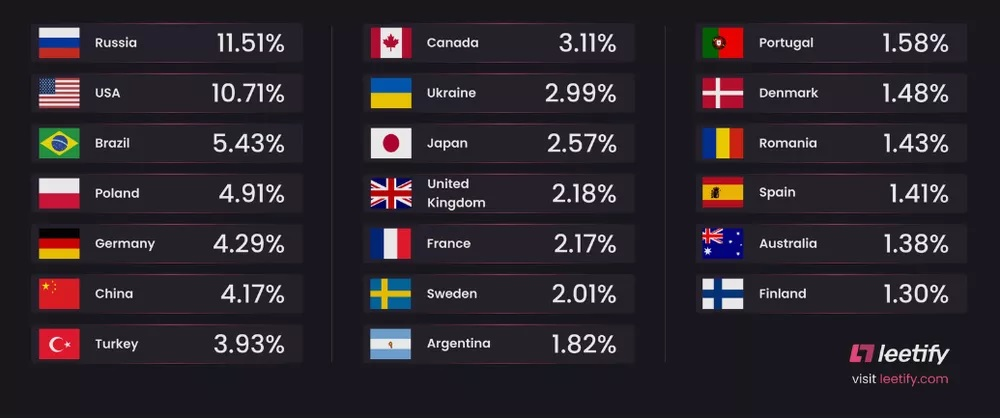 With the country's gamers so obsessed with CSGO, it's no wonder that some of the top players in the world come from Brazil. There are teams from Brazil going into Intel Extreme Masters XVII this weekend that are looking to take the title.
FURIA
CSGO fans often debate if FURIA is one of the best CSGO teams in the world thanks to the roster's dominance at recent tournaments this season. Currently, FURIA is considered in the top 10, having climbed up significantly the past few years. This year, FURIA has a 54% win rate thanks to their aggressive playstyle.
00 Nation
With a solid 50% win rate, 00 Nation is another Brazilian team that has continued to improve. Still, 00 Nation is having a rocky time at the 2022 Intel Extreme Masters XVII so far, losing to the aforementioned FURIA and the Bad News Eagles on October 31.
That doesn't mean the talented squad hasn't had their moments throughout, however. 00 Nation is a powerhouse team with a major following — and a drive win. This is not a team that will back down.
Imperial Esports
Imperial Esports has a 55% win rate this year. The Brazilian team is currently ranked #18 in the world. In the spring of 2022, Imperial Esports was #81, but the new squad has had a lot of successful matches since in a variety of tournaments. This includes second at ESL Challenger at Dreamhack Melbourne 2022. Unfortunately, Imperial isn't running hot this tournament, losing to 9z and Vitality earlier this weekend.
Read about the impact of T-sided and CT-sided maps in CS:GO
So should you put any money on Brazil for the remainder of this tournament? No. These teams still have a bit more to go before they are top contenders for a sure victory in a tournament of this magnitude. Still, these are not teams that will back down from a challenge — and we predict that this is a region to watch going forward.
What also fuels Brazil's top teams are the fans. With the major set in Rio, it's no wonder that these teams are determined to do their country proud.
What to Expect at Intel Extreme Masters Rio XVII
Right now, Intel Extreme Masters Rio XVII is split into two tournaments:
Challengers
Cloud9
OG
Team Vitality
Bad News Eagles
MOUZ
BIG
GamerLegion
Fnatic
Outsiders
Evil Geniuses
00 Nation
9z team
FURIA Esports
Imperial Esports
IHC Esports
Grayhound Gaming
Legends
FaZe Clan
Ninjas in Pyjamas
Natus Vincere
ENCE
Sprout
Team Spirit
Heroic
Team Liquid
The top eight teams from the Challengers stage will qualify for the Legends stage, which begins on November 5. This means FURIA, 00 Nation, and Imperial Nation will be fighting for a spot. Then, the top eight teams from the Legends stage will move on to the Champions stage. These matches will be best of three.
IHC Esports, Natus Vincere, Team Spirit, and FaZe Clan are some of the top teams to watch. But don't sleep on the Brazilian teams just yet. Keep an eye on them as well. You may be seeing them performing at a higher level in future majors.
Do you need esports data from the Major or other S-tier tournaments? Explore our esports data offering!