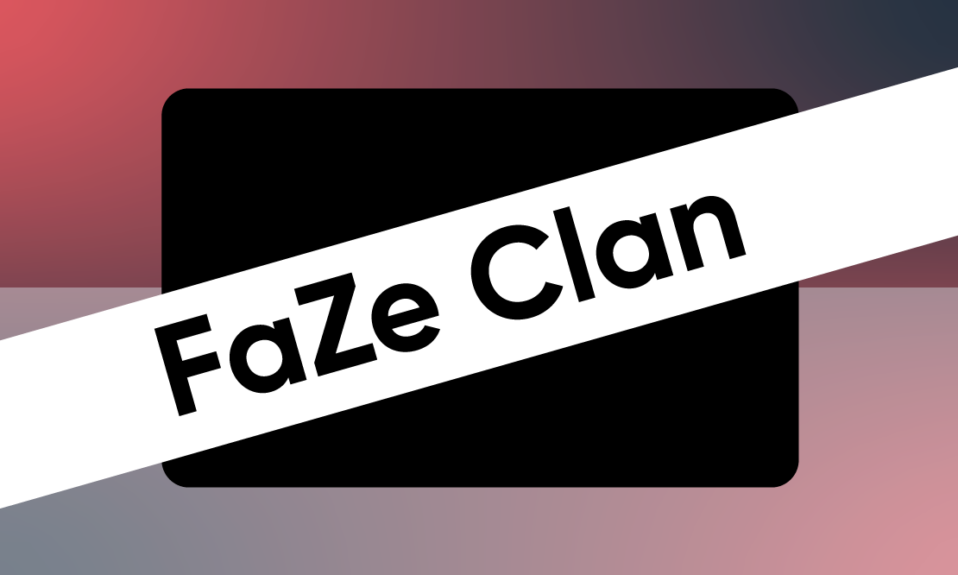 If you follow Counter-Strike: Global Offensive esports at all, you're probably well aware of FaZe Clan. The team ranked 1st on the BLAST Premier World Leaderboard 2022 and has shown strong performance since. But how did they come to power, and how has their performance improved?
The team took the top spot at ESL Pro League Season 17 and then the BLAST.TV Paris Major 2023 Challengers Europe Last Chance Qualifier, allowing them to compete at the Major in May.
FaZe Clan has a strong roster in CS:GO, but has its roots in trick shots in Call of Duty and content creation. The organisation still heavily emphasises the latter, having a roster of content creators alongside pro teams in top esports titles. Despite its diversified business model, the company has recently found itself in financial turmoil.
FaZe Clan was listed on the Nasdaq Exchange in July 2022 and has been bleeding money since. It has led to a dwindling share price, which has left the company to decide if it should go private only 10 months after being listed.
Meanwhile, content creators are coming forward to accuse the organisation of being out of touch.
But when it comes to CS:GO, FaZe Clan has seen a spectacular journey.
FaZe Clan Makes a Name For Itself in CS:GO
Back in 2016, the organisation purchased G2 Esports' former roster. The team consisted of Mikail "Maikelele" Bill, Havard "rain" Nygaard, Ricardo "fox" Pacheco, Joakim "jkaem" Myrbostad, and Philip "aizy" Aistrup.
At first, it didn't go too well. The new team failed to make playoffs at multiple events, eventually leading to roster changes. These massive changes weren't enough, and FaZe Clan could still not make a dent even at B-tier tournaments. FaZe decided to sign Finn "Karrigan" Andersen as an In-game Leader.
That's when everything changed.
Karrigan was seen as one of the best IGLs in the world at that time. He was formerly on Astralis, a top team in the CS:GO scene. The results of adding Karrigan to its already reworked roster proved to be the secret sauce. Karrigan finished 3/4th at IEM Oakland 2016 and then ELEAGUE Season 2.
FaZe Clan decided to spend another $500,000 on Nikola "NiKo" Kovac, one of the best players in the world in 2016. This led to even better results, including a second-place finish at IEM Katowice 2017 and IEM Sydney 2017. Then FaZe Clan got its first tournament win: StarSeries i-League Season 3.
Unfortunately, FaZe Clan got 15th/16th at the PGL Major Krakow despite being the second-best team in the world at that time. But this may have been the push FaZe Clan needed to create a super team. Olof "olofmeister" Kajbjer and Ladislav "GuardiaN" Kovacs, two iconic players, joined FaZe Clan.
FaZe Clan got two first-place finishes with this new powerful squad, including ESL One New York 2017 and ELEAGUE Premier 2017. Then they took second at IEM Oakland 2017, losing to NiP in the finals. However, they ended the year with a tournament win, taking ECS Season 4 thanks to an incredible performance by NiKo.
RELATED: The most popular teams based on turnover on the Kambi Network
FaZe Clan saw its performance go up and down over the next year, winning ESL One Belo Horizonte 2018 but then only making it as far as the playoffs at tournaments to follow. Then FaZe Clan won EPICENTER 2018 with NiKo as IGL.
Things were looking up. But then FaZe Clan didn't win another S-tier major until 2022. Questionable roster moves and star players leaving for other organisations disappointed FaZe Clan fans. There were no top-eight finishes in 2021.
FaZe Clan Won't Let Go of #1 Spot in the World
FaZe Clan signed Robin "ropz" Kool, an Estonian formerly playing for MOUZ. Karrigan had played with him on MOUZ in the past, making this quite the reunion for CS:GO fans. FaZe had a super team once again, which took them through their most successful year yet in 2022. The squad took IEM Katowice 2022, beating G2 Esports (where NiKo had left) 3-0.
FaZe Clan then took first place at ESL Pro League Season 15, beating ENCE in the final. The team went into PGL Major Antwerp as favourites and dominated the competition. FaZe Clan was hoping to become the first international CS:GO roster to win a Major but could they take NAVI in the final? Yes. And FaZe beat them again at IEM Cologne 2022.
While FaZe Clan has fallen off here and there, the squad has often clawed its way back to the number one spot in the world.
But with Heroic, NAVI, G2 and other top teams fighting right alongside them, will FaZe Clan be able to come out victorious and prove they are the top in the world?
RELATED: The distribution of CS:GO teams in the world
Who Is Better: G2 Esports vs. FaZe Clan
Going off of world ranking in spring 2023, the battle for the top spot is between G2 Esports and FaZe Clan. But what stats support this ranking, and will it hold up as the year goes on?
Abios has the statistics for G2 and FaZe Clan, gathered from their performances throughout 2023 thus far, to see who has a more promising trajectory.
While both teams have surprisingly similar data regarding performance and outcome, G2 Esports has the upper hand with a 65.7% win rate in pistol rounds compared to FaZe Clan's approximate 55.9%.
But when it comes to the number of bomb plants, FaZe Clan is a bit more aggressive. This would mean, however, that FaZe Clan would have to survive G2 Esports' seemingly superior gunplay even to let their strategies play out.
If the two faced in the final, it would also depend on the maps chosen. According to our 2023 data, G2 Esports is their weakest when playing CT-side on Mirage and have an overall lower win rate on Vertigo at 52.46%. Meanwhile, compared to other maps, FaZe Clan struggle on Anubis, when playing CT-side. Inferno is their strongest map, which could make this the most desirable location to face off against G2.
So who is actually the better team? Right now, G2 Esports seems to have a slight upper hand. But FaZe Clan is not too far behind and a single good match could change everything.
At Abios, we keep close tabs on the largest tournaments in esports. We collect vast amounts of data and statistics, helping companies build new and exciting esports projects for fans around the world.
Do you need esports data for your next project? You can learn about our data solutions here.