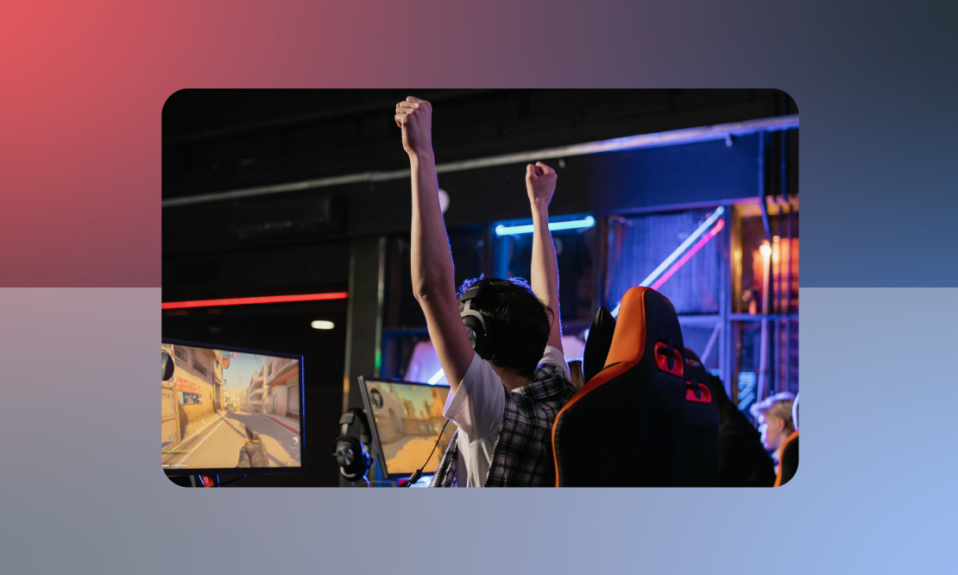 Esports has continued to grow as an industry, with more investors and sponsors getting involved whether it's within esports organizations or tournaments. Another way to dive into the esports scene is by creating a website for esports fans.
Esports sites range in content and purpose, all with the hope of getting passionate esports fans to come together over their love of competitive gaming. But if you want your esports site to stand out, you'll have to pick an angle that you can expand on and provide fans with unique experiences and content. Here's how.
Timely Esports Content and News
One type of successful esports website revolves around news. Similar to traditional sports, the esports fanbase is very invested in certain teams, players, and tournaments. You can keep a consistent readership by providing esports fans with timely articles about roster changes, match outcomes, and organization and player updates.
The key is to be very timely with your information. Breaking news is what will make you a trusted source amongst competitors and keep readers hooked for more important information in the future.
Here's a list of the most prominent esports news sites for inspiration:
You can also showcase live esports matches with various widgets and other features. This will allow hardcore fans to stay up-to-date on important tournaments and let them track matches with ease, making you a great destination for full competitive coverage.
RELATED: Discover how NAVI utilised Abios' data to power its website
Partner With Content Creators and Pro Players
Having exclusive content and information from popular content creators and pro players in the esports space will ensure that your site offers something fans can't get anywhere else.
Not only that, but they will be immediately drawn in since they can watch or read content from creators and pro players they admire. Getting to see content that allows them to learn more about their favorite players is a huge part of esports culture, even if it's watching them eat at their favorite restaurants, giving behind-the-scenes information on a recent tournament, or talking about their favorite anime.
Fans will feel a closeness to their favorite content creators and pro players, ultimately making them closer to your site as well.
RELATED: Read about the best players in CS:GO, S1mple and ZywOo
Create Unique, Sharable, and Snackable Content
Stand out from other esports sites by creating dynamic, funny, or entertaining content that's aimed to be short and sharable. This could be funny clips, quizzes, silly skits, or even ongoing podcasts or video series.
No matter which angle you choose, the goal is to create a brand that esports fans will feel close to and want to be a part of. You want your content to be unique and fun, offering a change from the usual seriousness of the esports scene.
Utilize Social Media to Build Brand Awareness
The esports demographic is pretty young and most fans are pretty busy on social media. This includes binging TikToks and getting their news on Twitter. If you want your site to be a part of the discussion, you'll need to branch out into various social media platforms to really create a community and inspire engagement.
Consider getting into Threads, Meta's answer to Twitter. This is a great spot to build up your brand in a new space, showcasing your unique brand voice and style. You can also share your site's content, whether it's a fun article, important news, or a funny video.
Make sure that you inspire engagement with marketing strategies and campaigns that get fans excited. This could be a cosplay contest where you ask for the best esports-inspired cosplays or it could be asking for fans' best CS:GO clips.
Have an Esports Tone of Voice and Styling
No matter if your esports site is for news, funny content, or betting, you need to make sure that you are authentic as can be.
Nobody can smell poser as much as esports fans and gamers. Study the way that gamers talk to each other online and especially keep track of the latest lingo and memes. You want your site to really speak to gamers in a genuine way.
RELATED: Get a hold of the largest esports industry trends in 2023.
When your esports site is authentic and full of useful or fun content, it's sure to create a following with enough consistency and passion. Consider social media, widgets, and popular influencers from the esports community and you have a strong foundation.
Do you need esports data to fuel your next esports project? Abios delivers esports data and statistics for the largest tournaments in 15+ games, including CS:GO, Dota 2, VALORANT and League of Legends. Learn more here.