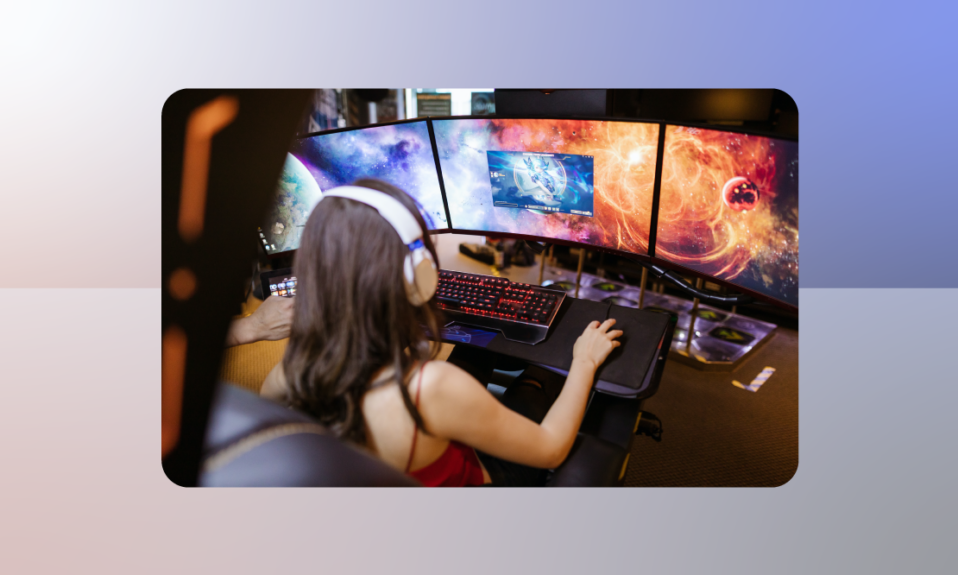 The game is changing for women in esports. The scene might have been dominated by men in the past, but in recent years women have climbed the competitive ladders in several games. Most notably, a professional Hearthstone player, Liooon, won the Grandmaster Finals for Hearthstone in 2019, being the first female to do so. Notwithstanding, there is still a long way to go before a notable amount of women are playing esports on a professional level.
The esports scene has largely been dominated by male players since its infancy around the 90's. Marketing efforts in the industry have also been skewed towards the same target group. However, there are women who go against the norm, fighting their way through the competitive arenas in CS:GO and the declining circles in Fortnite. They are only a handful though, compared to the amount of male players in the industry as a whole.
The lack of women in esports games
The lack of women in esports has led many to believe that female gamers are scarce, but that's not true. In fact, Statista suggests that 46 % of the total number of gamers are female in the United States alone. These numbers are quite high and may appear puzzling considering the stereotypical gamer is often depicted as a young man. However, there is a distinction between games and games that turn into esports.
The games that have flourishing esports scenes are typically MOBAs (Dota 2) or Tactical Shooters (CS:GO). These games have player bases where over 90% of the players are male, while there are other game genres such as Match 3 (Candy Crush) and Family Simulations (the Sims) which has a bigger female player base. However, these games don't have an esports scene and consequently are not seen in the limelight.
Data derived from Quantic Foundry's Gamer Motivation Profile
Seeing the difference between games that are typically played among women and men, many draw the conclusion that women don't participate in esports because they're simply not interested in violent or fast paced shooting games. But that's not the whole story.
Potential reasons why women are underrepresented in esports
One of the reasons why the esports industry lacks professional female players, is that there are few female players to which the younger players can aspire to. Even though there are notable examples of female players and casters in several tournaments, the numbers are still diminishingly low. Hence, young girls who are deciding on their career paths might not see professional gaming or a job in the industry as an opportunity.
The industry is heavily marketed towards the male audience, which has led esports and gaming to become a "guy thing". When games are marketed with the male audience in mind, the promotional material is predominantly focused on typical male values, while women might be more interested in other aspects of the game.
Opportunities as the esports industry matures
The esports industry is still quite young, which is important to take into account. League of Legends, one of the biggest esports titles, had their first World Championship in 2011 with 1.6 million viewers. The same event in 2018 had 99.6 million viewers. Because of the rapid growth, the industry might seem mature, but it's not. As it continues to evolve, the big actors such as Activision Blizzard, Riot Games and Valve will likely work hard for female inclusivity. These efforts will fuel more equal representation in the field in the long term.
Esports have a better chance of being gender neutral compared to traditional sports. The physical differences between men and women that have put the two in different leagues in traditional sports aren't obstacles in competitive esports. As esports performance solely relies on cognitive skills, teamwork and reflexes, women and men are able to compete on equal terms which levels the playing field.
Women who have fought their way to the top
The percentage of female players competing at the highest level in esports might be low, but the number is rapidly increasing. We have compiled a list of the female players who have enjoyed the highest earnings from different esports. These are examples of great female champions that could serve as role models for other females wanting to climb the competitive ladders of esports.
1.Li Xiao Meng, Liooon, Hearthstone
Li Xiao Meng, or Liooon as she goes by in game, is a Chinese professional Hearthstone player. She is the first woman to win the Hearthstone Grandmaster Global Finals, claiming the prize pool of $200,000. She later proceeded to win the Blizzcon Global Championship.
When talking to Women in Esports about her career, she said "I want to say to all girls who have a dream to join esports tournaments for glory, if you want to do it and have faith in yourself, you just have to go ahead."
Follow Liooon on Twitter
2. Sasha Hostyn, Scarlett, Starcraft 2
Sasha Hostyn, known in game as Scarlett, is the first woman to win a major Starcraft 2 Tournament and is the highest-paid woman in esports, her overall earnings are close to $400,000 which is almost double the amount of the second highest paid woman in esports.
Follow Scarlett on Twitter
3. Katherine Gunn, Mystik, Halo: Reach
Katherine Gunn is one of the first big female names in esports and started competing competitively at the age of 14, with her dad as company when travelling to different tournaments in Street Fighter and Halo. She then proceeded to win the second season of WCG Ultimate Game with a prize pool of $100,000, making her one of the highest-earning female players in the industry with earnings of $122,550.
Follow Mystik on Twitter
4. Rumay Wang, Hafu, Teamfight Tactics
Rumay Wang is an american streamer who is mostly known for playing Hearthstone but also games like Chess and Teamfight Tactics. She is signed by G2 as a streamer and as their first Teamfight Tactics player. Her total earnings amount up to $ 85.000, where a bulk of it comes from her Teamfight Tactics efforts.
Follow Hafu on Twitter
5. Ksenia Klyuenkova, Vilga, Counter Strike: Global Offensive
Ksenia Klyuenkova is a Russian CS:GO-player who is the highest ranking female in CS:GO based on earnings. She has won first place in 17 tournaments since 2015 and has won a total of $54,000.
Follow Vilga on Twitter
Even if there is still a long way to go until women become more prominent in esports, there are great examples of professional female players who have climbed the ladders to the top. We hope to see the number increase as esports in general become more mainstream, the tournament organisers and game publishers target more women and as the market matures.