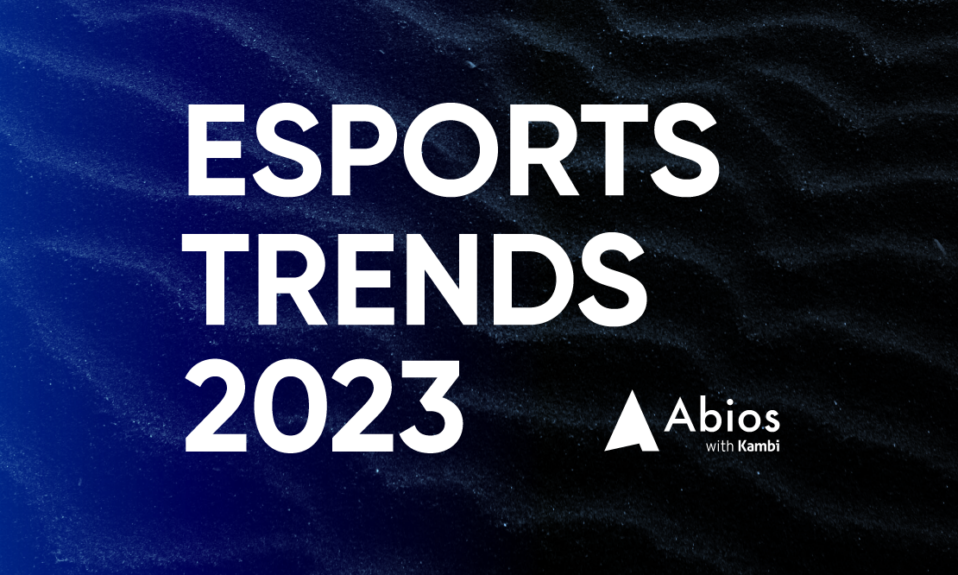 The esports industry has seen unimpeded growth for the last decade. Tournaments and games reach higher and larger player bases, prize pools and viewership numbers. This has paved the way for companies looking to reach a younger audience. An audience that is notoriously hard to reach.
Luxury companies, audio appliances, card providers and car manufacturers have all been seen doing out-of-the-box thinking marketing campaigns that blur the line between the virtual world and commercial products.
After the recent economic downturn, the growth and interest in esports seem to have slowed down. Esports firms that have previously relied on venture capital have found themselves needing to switch gears to aim for profitability.
The current market climate has been dubbed "the esports winter". Some esports companies have already gone under (e.g. Beyond The Summit), while others struggle to remain afloat (e.g. Faze Clan).
It is worth noting that this situation is not unique to esports. It serves as part of a larger market correction among startups in all fields as the cost of borrowing money increases.
While some companies are still finding their way around, the overall tier 1 esports ecosystem remains strong. Tournaments in League of Legends, Dota 2, CS:GO and VALORANT see healthy viewerships, prize pools and attendance. This means that partnered teams and organisations likely will have an easier time hibernating through the colder times.
As always, the industry is changing fast, with new revenue sources hitting the battlefield and others crumbling away. Abios has listed the most prominent trends we've seen in esports this year and the ones we will look forward to.
1. Live Esports Betting Takes Off
A trend that has been seen in sports betting for a while is the importance of a strong in-play offering. Many esports titles are fast-paced and have several important objectives throughout games, making them perfect for live betting. In fact, according to data from the Kambi Network, 60% of bets on esports in 2022 were in play.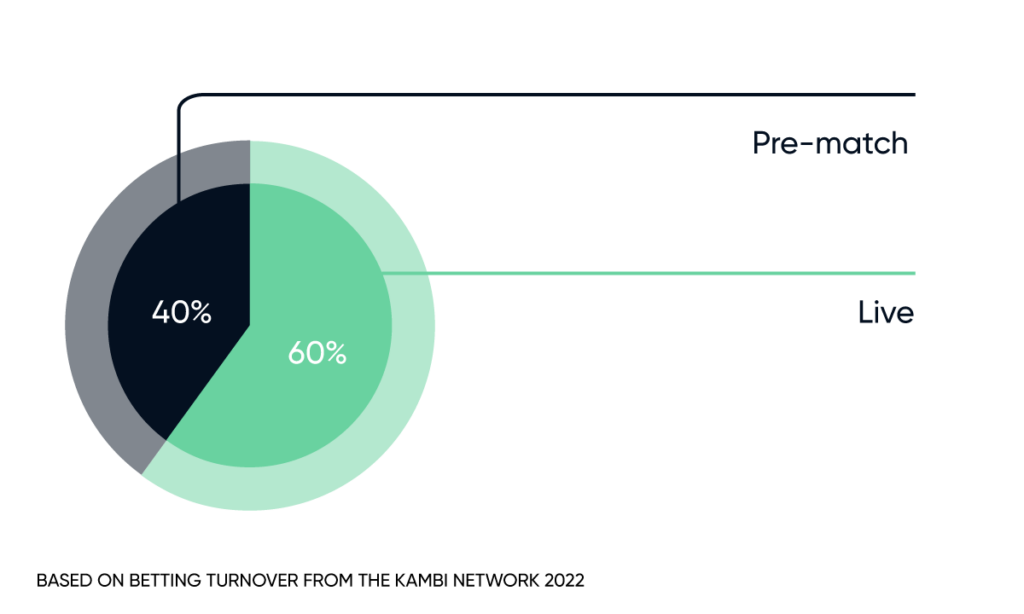 In CSGO, matches can consist of three maps, easily making one matchup close to three hours long. To solely bet on a series winner means that the bettor will have to wait for three hours before they know if they won or lost the bet.
That is not what makes esports, or betting, the most engaging. Instead, titles such as CS:GO see exciting displays of skill in each round. If that could be translated into an engaging betting product, it could also elevate the esports viewership experience.
Viewership Habits in Esports vs Sports
In sports betting, companies generally talk a lot about viewership habits. Handheld devices have seen particular interest, as they essentially become a "second screen" for sports fans watching sports. When fans watch games in their home on the television or at live events on the bleachers, they can use their phones to bet at the same time.
A "second screen" is not a new phenomenon in esports. Esports fans are many times gamers themselves, which means that they are already accustomed to having multiple displays for gaming. One might showcase a match or a game, while the second showcases Discord or another application. This presents sportsbooks with an opportunity to create exciting desktop content that fits into the native gamer setup.
Prediction: Rocket League to Become a Strong Esports Title for Betting
Esports can be difficult to grasp for fans of traditional sports. League of Legends has a roster of 150+ champions. Each come with different abilities and potential items that only make sense to people who've played games in the same genre. As a result, sportsbooks could see less crossover from traditional sports to esports.
However, some esports titles have more potential than others in this segment, and one that climbs high on the list is Rocket League. With its fast yet soccer-like gameplay, it is very engaging, fast and easy to understand. It could grow in the coming years, causing an influx of non-endemic esports viewers.
2. Women's Leagues are Not "Nice to Haves" Anymore
The esports industry, and competitive gaming in general, has historically been dominated by men. Not only due to stereotypes of boys playing in their parents' basements but also because of the lack of female representations in the higher tiers of play.
It doesn't have to be this way. Out of all competitive activities, esports games allow men and women to play on a level playing field. It doesn't require physical activity, in which men and women inherently differ in performance.
Speaking to GamesBeat, Cloud9 Senior VP Kristen Salvatore said: "One of the coolest things about esports and competitive gaming is that, unlike traditional sports, you're playing with a mouse and keyboard. It genuinely does not matter who's behind the game sitting at that keyboard in terms of their physical prowess or their gender, or their cultural background. None of that matters. And so there is every reason this should be a really powerful way to change what people think a team should be."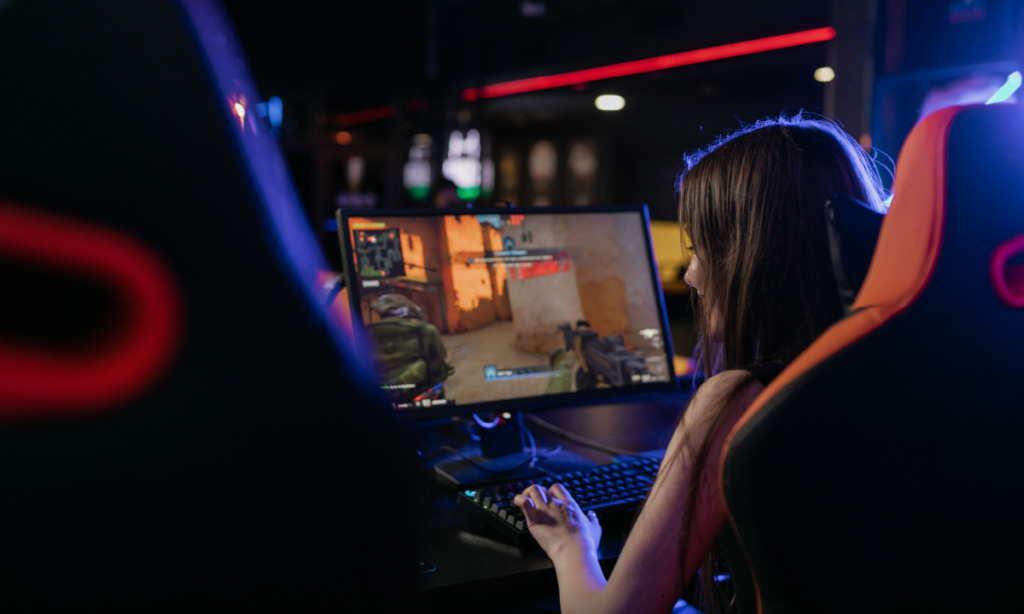 So what are the benefits of female inclusion in esports?
Women's leagues or female representation in larger tournaments create role models for women and other marginalised genders in the industry. It can bring more women to the playing field. It normalises female gaming and lowers the bar for women to compete professionally.
Men dominate the player and fan base of competitive gaming and esports. If more women were to join, it could act as a significant growth driver for the entire ecosystem. As such, everyone in the esports industry wins if more women join the fray.
3. Esports is Becoming a Sport, Globally
Esports has seen increased recognition from government officials worldwide. In 2022, the President of France, Emmanuel Macron, tweeted that he wanted France to host "exceptional esports events". The plans seem to have come into fruition already with the BLAST Paris Major in May 2023.
In Sweden, esports was voted into the National Sports Confederation, receiving the status of a sport.
This type of recognition allows esports to become more accepted and removes certain barriers and stigma associated with the discipline. It also allows esports professionals to reach higher acclaim, increases the chances for grassroots initiatives to receive funding and provides legitimacy for the industry as a whole.
4. The emergence of AR/VR
Increasing hype has surrounded augmented and virtual reality applications and gadgets. Both are emerging technologies yet to reach their full potential. They have several potential use cases, from a new way to collaborate and work together as envisioned by META to an extension of a current ecosystem such as Apple Vision Pro or an entertainment and gaming platform such as PlayStation VR.
Gaming and collaboration are technically already possible in VR and AR thanks to the many developments made by game developers and hardware manufacturers. Due to the cost, the clunky appearance of headsets and space requirements, they have yet to reach mainstream adoption.
How VR could impact the viewership experience in esports
Even so, VR and AR have tremendous potential for esports and gaming. Virtual reality could make the viewership experience for esports more immersive. Through VR, viewers could go inside games to watch their favourite teams play, creating a new viewership experience altogether.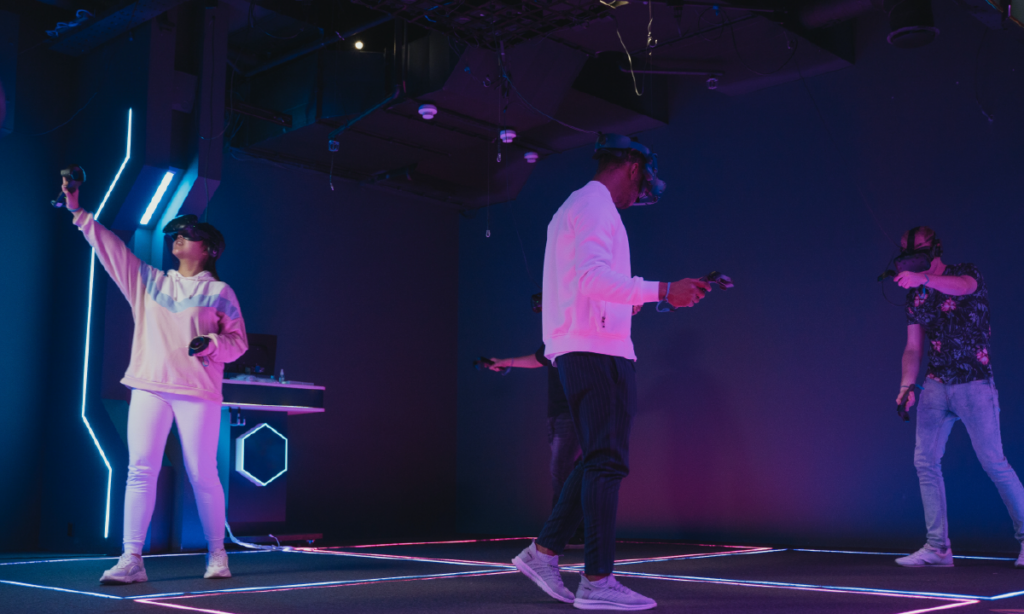 How AR could blur the line between real and virtual sports
AR can create a competitive experience in a mixed reality that blurs the line between the virtual and real.
HADO, an AR game played in 39 countries, uses a playing field in the real world paired with digital objects players see through their AR glasses. The game has 25k players in the United Kingdom alone and sees 50% year-over-year growth. It might not be all too surprising, seeing as it creates a blend between the digital and real, which just isn't possible in other sports or esports experiences today.
While we're probably far from seeing wide adoption for HADO and other AR titles, the technology certainly shows promise in the world of competitive games.
5. Ensuring Competitive, Fair Play
With esports being an umbrella term encompassing several titles such as League of Legends, Dota 2 and CS:GO, integrity efforts are often introduced on a game or tournament level rather than for the industry as a whole.
Some actors, such as ESIC, work to combat nefarious activities but are yet to span all tournaments in all esports titles.
This means that tournament organisers and game publishers must create their own codes of conduct and integrity practices, putting the responsibility on several parties and fragmenting the approach to creating a sustainable esports ecosystem worldwide.
In tier 1 tournaments operated by capital-heavy tournament organisers, this typically works incredibly well. Actors such as ESL and BLAST have strong safeguards mitigating unsavoury behaviour and ensuring fair play. For example, during the 2023 Paris Major in CS:GO, fans tried to give French Team Vitality an unfair edge by screaming when enemies were near. BLAST executives put this behaviour down instantly in the interest of preserving the integrity of the sport.
For smaller tournaments, these types of measures can prove to be a harder task as resources are pulled thinner. As such, it is vital that all actors in the industry do their part and work together to future-proof the integrity of esports.
6. The Big Three Become Four as VALORANT Enters the Fray
The main esports titles in the West have long been described as the "big three": League of Legends, Dota 2 and CS:GO. The three have historically seen a strong following in Europe and other countries around the world.
The games tend to have stable tournament circuits, prize pools and viewership numbers, making them ideal for news publications, sportsbooks or sponsors looking to service and build long-time relationships with the fans.
There are, of course, other esports titles that have had the potential to become the "next big thing". VALORANT seems to be it. Despite its release in 2020, the newcomer is already on par with the more established titles in terms of viewership, fan engagement and prize pools.

VALORANT – the sponsor-friendly shooter
VALORANT is a colourful first-person shooter game that allows two teams of five to take turns in eliminating opponents and taking objectives on beautiful, unique and intricate maps.
In its gameplay and core mechanics, VALORANT is very similar to CS:GO. It has the same quick mechanics, sharp angles and explosive gameplay. What it lacks, is the war terminology and gore associated with CS:GO and other shooter games.
While it still features guns and some degree of violence, it has received a "teen" rating by ESRB. By comparison, CS:GO has received a "mature" rating because of its depiction of "Blood" and "Intense Violence". This means that VALORANT has the potential to be the more family-friendly option for brands looking to incorporate esports into their growth strategy.
7. The Vibrant Fan Culture in Brazil
Of all the countries in the world, few have a more vibrant fan culture than Brazil. It could be seen in September 2022, when IEM Rio was played at Jeunesse Arena, Rio de Janeiro. The arena was sold out, and fans showed incredible engagement, cheering excitedly for their favourite teams and players.
Brazil has long been known for incredible talent in CS:GO. Brazilian roster Luminosity Gaming, later SK Gaming, won two Majors back-to-back in 2016. This has paved the way for a rich esports culture with notable players and teams such as LOUD, FURIA Esports, 00 Nation, MIBR and Imperial Esports.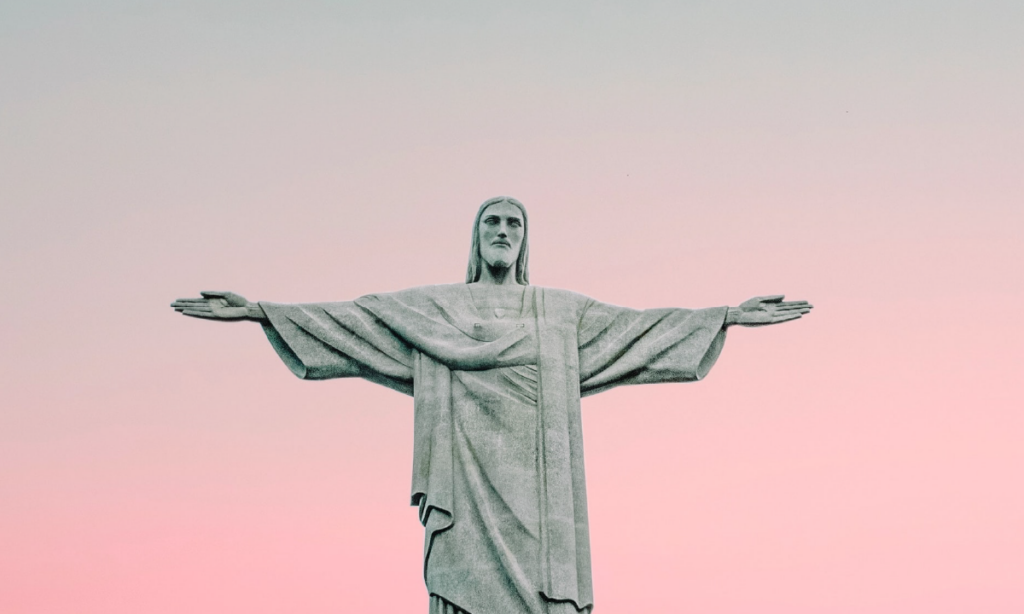 Even if it does have a strong foundation in CS:GO, VALORANT and League of Legends, it is worth mentioning that Brazil also has a strong mobile esports fan base. Garena Free Fire, Mobile Legends: Bang Bang and PUBG Mobile leads the way. As such, Brazil is definitely an interesting esports region to look out for in both segments.
8. Mobile vs PC-based Esports
Mobile esports such as Mobile Legends: Bang Bang have grown explosively in recent years. Tournaments in the game have even overtaken the biggest PC-based titles in terms of viewership and engagement. So why doesn't anyone seem to know much about them?

There is a cusp between mobile esports and PC-based esports. The former sees more traction in developing countries and South-East Asia. The latter is predominately popular in more mature esports markets such as North America, Europe and China. 
RELATED: Mobile Esports: Why Smartphones are the New PCs in Many Parts of the World
For companies looking to create products or services in the esports space or simply reach the esports audience through advertising, it's important to know the right esports titles in the regions they are looking to serve. Call of Duty might be the best option for companies predominately serving The United States, while Mobile Legends: Bang Bang might be the sure bet in Singapore.
Do you want to learn more about esports and the latest market developments? Scroll down and sign up for our monthly newsletter!
About Abios
Abios is in the forefront of esports, providing enterprise solutions to customers around the globe. Our product suite includes esports data, widgets and odds for the largest esports titles, including CS:GO, League of Legends, VALORANT and Dota 2.
At Abios, we are closely intertwined with the esports industry. We provide the building blocks our customers use to build the esports platforms fans interact with daily.