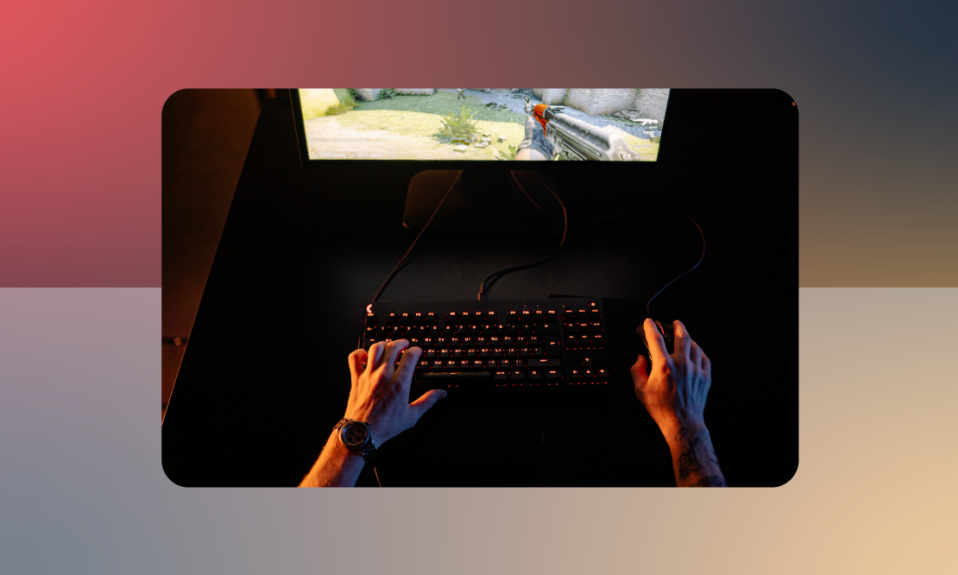 It's finally looking a lot like fall! That means pumpkins, the leaves changing color, Halloween, and — of course — some of the biggest esports tournaments of the year. After an entire season of nonstop action, fans of Counter-Strike: Global Offensive, Dota 2, and more will be able to see the top teams compete for some of the largest prize pools in history.
Read our analysis of League of Legends World Championships here
The International 11
Game: Dota 2
Prize Pool: $13 million (at the time of writing)
Date: October 15 – 30
Teams:
PSG.LGD
OG
Team Spirit
beastcoast
Team Aster
Thunder Awaken
BOOM Esports
TSM
Tundra Esports
Gaimin Gladiators
Evil Geniuses
Fnatic
Soniqs
Hokori
Entity
BetBoom Team
Royal Never Give Up
Talon Esports
5 TBD
This is the conclusion of the Dota Pro Circuit, taking place in Asia for the second time in history. This is the first time that the International will have the playoffs and Finals in different venues.
With so many teams heading to Singapore, it's tough to know who to keep an eye on. But some teams are predicted to perform better than others — and maybe even take the whole thing.
The first team to watch is OG. The new roster recently came together to win ESL One Malaysia 2022, proving they have what it takes to defeat the best players in the world. This was a bit unexpected since the roster was recently put together but after watching them work so well together, fans are anticipating big things from them at TI11.
LGD from China are another team to bet on. This powerful team tore through the competition in their region and then proved themselves against most European teams, although they didn't win the Grand Finals at PGL Arlington Major 2022.
That match actually went to Team Spirit, the team which took home TI last year and is another team that is predicted to dominate. This team has no opposition in Europe and are now looking to take over the world.
2022 Blast Premier: Fall Showdown
Game: CSGO
Prize Pool: $135K
Date: October 19 – 23
Teams:
Complexity
Evil Geniuses
BIG
Astralis
Heroic
Team Vitality
Sharks
MIBR
00 Nation
Tyloo
Sangal Esports
Vertex
Fluxo
Exstatic
Eternal Fire
Team One
This event is for CSGO teams that didn't qualify for the Fall Finals. With a $135,000 prize pool and BLAST Premier points on the line, this is sure to be a pretty intense fight between teams that are clawing their way to the top.
The top teams to watch are BIG, Team Vitality, and Astralis. These teams are all considered to be in the top 10 teams according to ESL's CSGO World Ranking.
See how different maps in CS:GO compare against one another
BIG recently beat FaZe Clan to win the Roobet Cup. You can expect this team to breeze through any A-tier tournament. Team Vitality took down Team Liquid to win the ESL Pro League Season 16 competition. That was after coming second at the BLAST Premier: Spring Finals 2022 against Natus Vincere. Then there's Astralis, an iconic team in the CSGO scene looking to have a comeback.
Ludwig Smash Invitational: Ultimate
Game: Super Smash Bros. Melee and Ultimate
Prize Pool: $60,004
Date: October 21 – 23
Iconic streamer Ludwig has announced the largest Smash invitational of all time. It's one of the most lucrative Smash tournaments in history. There will be 32 Melee players and 32 Ultimate players, including some of the biggest in the scene.
For Ultimate, the players to watch include:
MkLeo
Light
Glutonny
ProtoBanham
This is a very stacked Ultimate tournament, including all of the top players from around the world. MkLeo is widely considered THE best player of all time, although he's had a few slip-ups in recent tournaments. Light is a Fox main that's been on a huge hot streak as of late and will be looking to take another W at Ludwig's tournament. ProtoBanham has been proving himself in North America and is possibly one of the best in the region despite being from Japan.
For Melee, check out:
Hungrybox
Jmook
Zain
Mang0
Wizzrobe
The Melee side of things is also looking wild, from the red Yoshi himself, aMSa, to controversial figure Leffen. The top players, however, are the ones listed above. Mang0 has been having a huge comeback, making him an exciting player to watch. Hungrybox is currently one of the best Melee players in the world but has also been grinding Ultimate hardcore, making him a fun content creator and competitor.