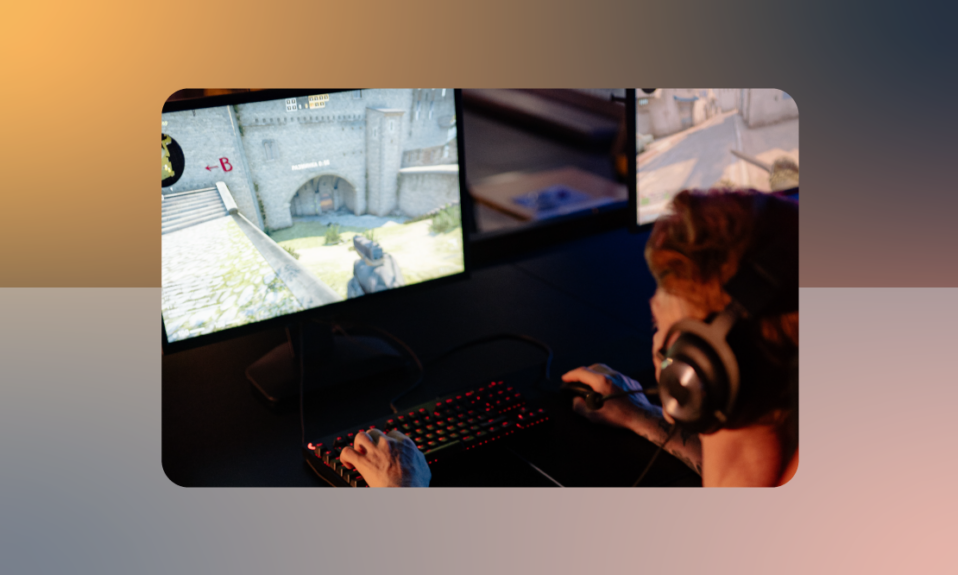 It's reaching the end of the year and most esports want to go out with a bang. So it's no surprise that there is an abundance of high-stakes tournaments during this busy and festive month.
Check out these major events if you want to know what's going on in the esports calendar and understand what esports titles your business could focus on.
2022 PUBG Global Championship
Game: PUBG
Prize Pool: $2 million
Date: Nov. 1 – 20
Teams:
Europe
Question Mark
Twisted Minds
Entropiq
FaZe Clan
PolishPower
Natus Vincere
OVERPEEKERS
BBL Esports
Asia
New Happy
Petrichor Road
17 Gaming
Freecs
Tianba Esports
Gen.G
TYLOO
Baegopa
Danawa e-sports
TakeMeAway Gaming
Donuts USG
Global Esports Xsset
Asia Pacific
Daytrade Gaming
Buriram United Esports
The Expendables
ShuaiGeDui
Theerathon Five
CERBERUS Esports
Americas
Soniqs
22 Esports
eUnited
Wildcard Gaming
YAHO
Luminosity Gaming
In April of 2022, PUBG had 527K concurrent players. It may not be as many as PUBG Mobile gets, but PUBG is more than alive. Despite many people speculating that this battle royale is dead, PUBG is still going strong around the world. So strong, in fact, that there are now $2 million on the line.
Some of the teams to watch are New Happy, Twisted Minds, Petrichor Road, Soniqs, and 17 Gaming. These teams are currently ranked top five in the world thanks to the points they accumulated throughout the season.
2022 VALORANT Champions Tour: Game Changers Championship
Game: VALORANT
Prize Pool: TBD
Date: Nov. 15 – 20
Teams:
Cloud9 White
Shopify Rebellion GC
Team Liquid Brazil
KRU Fem
Guild X
G2 Gozen
FENNEL Female
X10 Sapphire
The top female VALORANT players in the world are clashing at the Game Changers Championship. It's five days of best-of-three matches and then a grand final that's best-of-five. Riot's female-focused tournament has been a success, empowering women to compete at a high level without facing sexism and other setbacks.
Guild X is a team to watch thanks to strong competitors like former CSGO pro klaudia. The team is currently at the top of the standings for this season. G2 Gozen is another strong contender to win it all. Once taking the top spot themselves, G2 Gozen is now in a close second-place ranking.
2022 BLAST Premier: Fall Finals
Game: CSGO
Prize Pool: $425K
Date: Nov. 23 – 27
Teams:
OG
Natus Vincere
Team Liquid
FaZe Clan
G2 Esports
Ninjas in Pyjamas
Heroic
Fluxo
This is bound to be one of the most intense CSGO tournaments of the year, with eight of the best teams in the world looking to be crowned the very best there is. These teams qualified for the Fall Finals due to their incredible performances in Groups as well as the Fall EU Showdown and Fall AME Showdown.
Some of the top contenders are FaZe Clan, Team Liquid, and Natus Vincere. NAVI is often considered the best team of all time with FaZe Clan and Liquid not following far behind. NAVI has maintained this top spot due to the team's consistent performance in an abundance of recent majors. Will they finally snag a first-place finish?
Abios has all the data, stats, insight, and details you need to build your next esports project. Our data allows you to build esports calendars, and in-depth player statistics and keep track of live scores, essentially everything you need to become the one-stop-shop for esports.