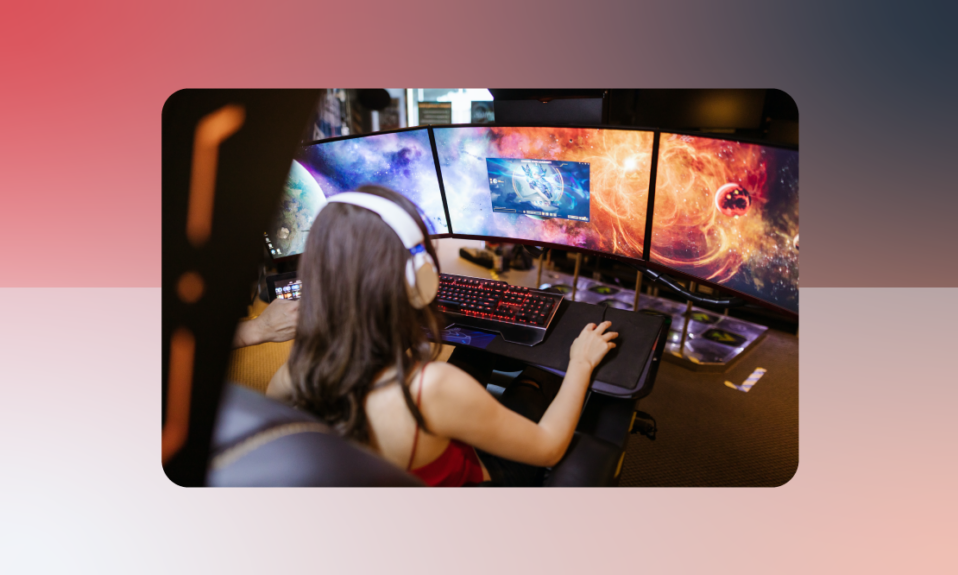 Not all esports tournaments are created equal. In this new monthly series, we want to point out some of the biggest upcoming esports events with the biggest prize pool, the most popular teams, and the most on the line.
Here are the tournaments to keep an eye on during July 2022.
Intel Extreme Masters Season XVII – Cologne
Game: CSGO
Prize Pool: $1 million
Date: July 7 – 17
Teams:
FaZe Clan
Natus Vincere
Cloud9
G2 Esports
Ninjas in Pyjamas
ENCE
FURIA Esports
Team Liquid
Heroic
Team Vitality
Outsiders
00 Nation
Complexity Gaming
MIBR
ORDER
TYLOO
BIG
Astralis
Team Spirit
Imperial Esports
Movistar Riders
paiN Gaming
MOUZ
Sprout
The Grand Finals were played yesterday, but it's still important to mention this impressive tournament. The four teams in the semi-finals were Natus Vincere, Astralis, FaZe Clan, and Movistar Riders.
After the victories in ESL Pro League and Katowice, FaZe Clan took home the victory in a true nail-biter Grand Final against Natus Vincere.
FaZe Clan is considered one of the best Counter-Strike: Global Offensive teams in the world right now. They are often predicted to win this LAN event and if they do, they are the ones to keep watching in other upcoming majors in the near future.
While Natus Vincere didn't take home the tournament, they were another favourite predicted to take it all. They did exceptionally well, considering they played with a stand-in.
Interestingly enough, Movistar Riders is currently at a rank of #13 on HLTV. They are clearly a good team but not many believed they would make it this far with such a stacked competition. Alvaro "SunPayus" Garcia and Raul "DeathZz" Jordan Nieto are both impressive players that excel under the most tense of situations.
2022 VALORANT Champions Tour: Masters Copenhagen Stage 2
Game: VALORANT
Prize Pool: $500K
Date: July 10 – 24
Teams:
Fnatic
XSET
Paper Rex
Leviatan
FunPlus Phoenix
Guild Esports
DRX
OpTic Gaming
XERXIA
Northeption
LOUD
KRU Esports
Stage 2 is already underway but it's definitely not too late to get in on the action. In fact, there is now some insight into the top teams to better help you make the right predictions.
The favorites for this tournament are currently OpTic Gaming and Fnatic. OpTic Gaming is the number one team in North America with an overall tournament match win rate of 72%. They came in second at VALORANT Champions Tour: North America Stage 2.
Meanwhile, Fnatic took first place at VALORANT Champions Tour: EMEA Stage 2 – Challengers. The top three European team has a 78% win rate and are currently staying strong at the start of the current tournament.
Some dark horses to watch are Paper Rex, Guild Esports, and DRX.
2022 Riyadh Masters
Game: Dota 2
Prize Pool: $4 million
Date: July 20 – 24
Teams:
PSG.LGD
Team Secret
Team Spirit
OG
Tundra Esports
Nigma Galaxy
Team Liquid
TSM
Royal Never Give Up
Deboosters
With a gigantic prize pool and impressive names, this semi-surprise tournament is a continuation of the previous Gamers Without Borders qualifiers held in Saudi Arabia. It's hosted by Gamers8, an organization funded by the Saudi Arabian government. This has created some tension and controversy within the esports community but this massive Dota 2 event is still looking to be full of talented teams and insane moments.
Keep an eye on PSG.LGD. It's the Chinese team's first LAN event since The International 10, but this consistent team is most likely going to be one of the top squads in their bracket. Other teams to watch include OG's young yet promising roster, the ever-adapting Team Spirit, Nigma Galaxy's team of veterans, and North America's top team TSM.
All of these tournaments and more are available on Abios' esports tournament calendar. Abios gathers data from all of these tournaments to provide accurate and up-to-date information about esports titles, events, teams, and players that can enrich a variety of esports sites, companies, and fans.