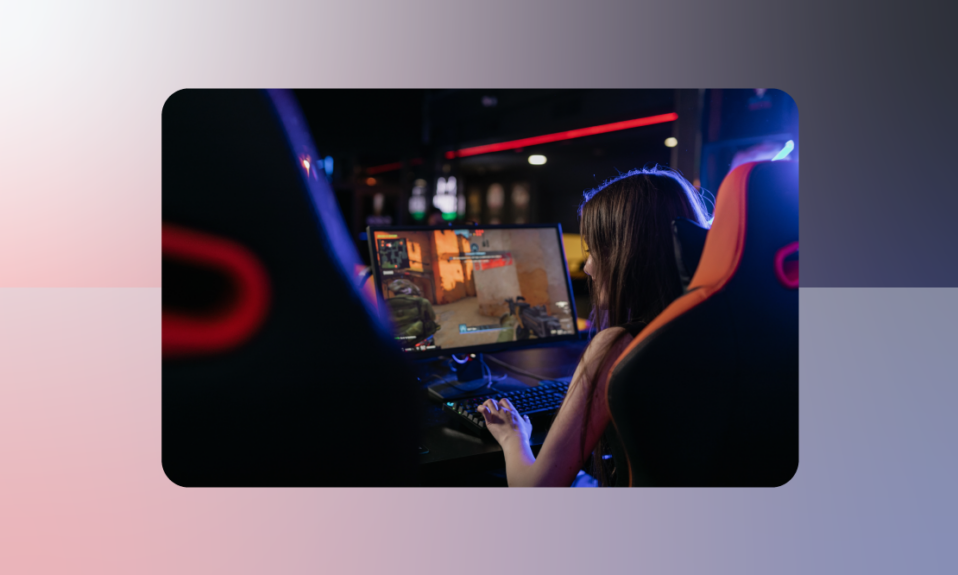 Esports has completely transformed over the years. The relatively new industry has continued to change and grow and it often goes in directions that can't be predicted. One of the newest developments has been streamers getting invested in esports, investing in tournaments and teams to grow the ecosystem.
Ludwig Ahgren's tournaments and teams
It all started a while back — further than you expected. Streamer Ludwig Ahgren was hosting Super Smash Bros tournaments for the grassroots community before he blew up due to a successful subathon in 2021.
RELATED: The rise of co-streaming in esports
This continued after his rise to infamy when he hosted the "largest Melee tournament" in history thanks to its $50,001 prize pool. This massive tournament proved that even popular streamers were willing to dedicate their resources to the competitive side of gaming — and it was really just the beginning.
After seeing the passion of Ludwig and the Smash community, Charles White aka MoistCr1TiKaL decided to get more involved in the competitive side of Smash as well. He started sponsoring Smash players under the esports org, Moist Esports. This eventually advanced into other titles as well, including his highly successful Rocket League team.
While Moist Esports has lifted up a ton of trophies and has a massive following, White revealed that it's not a very lucrative industry. In late 2022, White admitted that Moist Esports actually loses him money every month.
RELATED: Where does esports fit into the global gaming landscape?
Despite hearing this, Ludwig decided to join forces with White and expand Moist Esports. The two essentially admitted that it was a passion project for them, even jokingly "burning money" in the video announcing Ludwig's decision to become a co-owner of the org.
Disguised Toast's Esports Team Journey
Streamers started wondering if they should also get involved with the esports industry — and maybe more popular titles with more money and backing, like League of Legends and VALORANT. YouTuber Jeremy "Disguised Toast" Wang was one of the more prominent streamers to start dedicating time and money to the cause.
His massive amount of fans started following his emotional journey, invested due to his raw emotions and admissions throughout his process of starting an esports org, Disguised. He signed many teams that flopped out of the lower tiers of VALORANT and expressed how he felt he was letting his players down due to his lack of knowledge.
In a YouTube video around this time, Disguised Toast admitted that having several esports teams made him lose an estimated $1 million a year. But that wasn't going to stop him. Instead, Disguised Toast decided to pivot to League of Legends, especially when he heard that a lot of tier 2 slots were opening.
In August 2023, his efforts finally paid off. Disguised won the 2023 North American Challenger League Summer Split, his first major esports win.
RELATED: 5 Tips On How to Attract Esports Fans to Your Website
This has inspired other streamers to consider getting involved in major esports titles, including Felix "xQc" Lengyel. He has publicly debated buying a slot in the VALORANT franchise despite previously "ghosting" a team he was negotiating with in the past. But the Juicer has a lot of money to spare and it wouldn't be surprising to see him gamble on esports with a team of his own.
Right now, esports is an exciting frontier full of emotional highs and dramatic lows. It's constantly changing, growing, and full of addictive chaos that excites fans and investors alike. While the esports market has taken a hit from the recent economic downturn, streamers and content creators are jumping in early and taking risks. It may pay off as esports becomes more solid and established.
More big names could get involved soon — which would also bring their following into the esports scene.
Do you need statistics about esports teams, tournaments or players?
Abios provides +10 years of historical and stream-live data from some of the largest titles and tournaments in esports, which you can either analyse yourself or use to embellish your esports products.