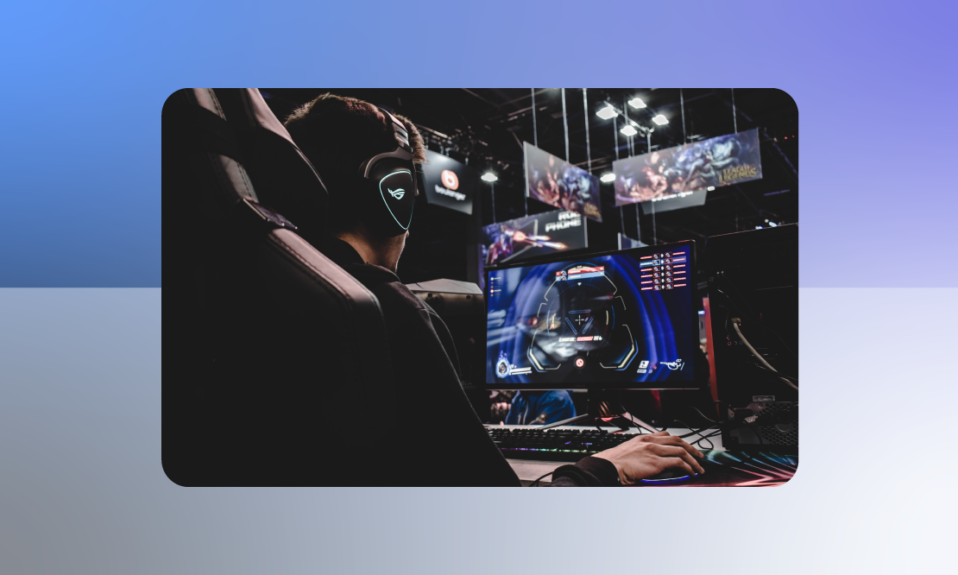 If 2020 was the year that put esports on the map, 2021 was the one cementing it. The year has included the highly anticipated return of live events, several record-breaking tournaments in terms of viewership and prize pools, as well as the rise of new trends and esports games.
TL;DR
Free Fire World Series 2021 Singapore was the most watched esports event in history, with ~5,5 million viewers
2021 League of Legends Worlds Championship came in second with ~4 million viewers
The International 10(TI10) had a $40 million prize pool, the highest number ever recorded in the history of esports
NAVI won the most prize money in CS:GO over a calendar year, with prize money amounting to $4,275,500
Both the release of Halo Infinite and the continued success of Valorant are things to look out for in 2022
Record-breaking tournaments and prize pools
Mobile esports has grown massively in popularity. Especially in the South-east Asian, Chinese, Brazilian and Indian regions. While we wrote about the fast-growing segment in April, we didn't expect it to overtake PC-based esports in viewership only a month after. Nevertheless, according to Esports Charts, the most watched esports event in history is Free Fire World Series 2021 Singapore, with a peak viewership of almost 5,5 million people.
Although the mobile esports segment has grown tremendously in many markets, the same growth hasn't materialised yet in the West. One of the reasons why PC-based esports are still dominating, might be that there's still a certain stigma around mobile esports games. Many players believe they are pay-to-win. Moreover, as many avid esports viewers have grown up with PCs or consoles, they might be less likely to switch over to mobile gaming.
League of Legends
Whatever might be the case, The 2021 League of Legends Worlds Championship takes the second place as the most viewed esports event of all time, with a little over 4 million viewers. It is the most watched PC-based esports event in history and was won by Edward Gaming. This goes to show how far League of Legends has come in terms of mainstream popularity, something that has likely grown further after Netflix hit series "Arcane" in November 2021.
CS:GO and NAVI
Other notable events are the PGL CS:GO Majors 2021 and Dota 2 TI10, which both broke all records in viewership for their respective games, only showing how much esports as a whole has grown over the years.
In CS:GO, the real king-pin of the year has been NAVI, or Natus Vincere. They've secured a first-place position in several S-tier competitions throughout the year, namely IEM Cologne, ESL Pro League and PGL Major Stockholm. They finished off the year winning in Blast Pro: World Final as well, only a few months after the Majors. The achievements led them to break the record in the amount of won prize money over a calendar year in CS:GO. The total amount of prize money they've won in 2021 amounted to $4,275,500, surpassing Team Astralis, who won $3,600,000 in 2018.
Dota 2
When looking at prize pools, TI10 broke all records with a $40 million prize pool. The prize pool for the event is partly crowdfunded through the in-game battle pass called the Compendium. The tournament was also interesting for another reason. An underdog, Team Secret, managed to beat the best teams in the world and claim victory in the tournament, even as most of their players were new to the pro leagues. As the TI10 drafting process spans across both Dota Pro Circuit and regional qualifiers, more upcoming teams can compete in the tournament, making for fresh faces and constant, dynamic gameplay.
Newcomers and upcomers
Valorant
The first World Championship in Valorant was played in mid-December, with a prize pool of $ 350,000. The winning team was Berlin-based Acend.
The esports landscape for Valorant is in an interesting place. The North American teams were somewhat squashed at the end of the competition, making it interesting to see if they can make a comeback in 2022.
Moreover, according to Mikhail Klimentov for The Washington Post, the price points for top talent might be reaching new benchmarks. Tyson "Tenz" Ngo was bought by Sentinels for $1.25 million and a loan of $250,000 from Cloud 9. Mikhail proceeds to describe how these high price points could ultimately get high profile players "locked in" to their teams, as other teams might not be able to buy talent at such high price points.
The viewership numbers for Valorant has been stable over the year, peaking at just over 1 million viewers during the grand finals between Gambit and Acend. We're excited to see where it's headed in 2022, with Riot Games making a couple of changes to the tournament structure and new players coming into the scene.
Halo Infinite
Halo has had a resurgence with its latest title, Halo Infinite. HCS kicked off a mere 10 days after the game's release on the 8th of December, and will go on over the entirety of 2022. 343 Industries has already committed $3 million for the prize pool, not to mention additional funds from the in-game battle pass. As several prominent esports teams such as NAVI, Team Liquid and Cloud 9 have already signed rosters with the League and it has partnerships with both ESL and Dreamhack, we believe the game has every ingredient it needs for success.
Read more about Halo Infinite here
Overall, 2021 has been an interesting year for esports. There have been a lot of twists and turns, ultimately giving us the record-breaking numbers we're seeing now. We're excited to see what 2022 will bring, both in terms of new games and emerging trends, as well as to see if the growth will continue on the same steep trajectory.
About Abios
Abios provides industry-leading esports data and technology for customers all over the globe. We provide data, compliance, odds, and widgets products for the most popular esports titles including CS:GO, League of Legends, Fortnite, and Dota 2.
Interested in esports data?