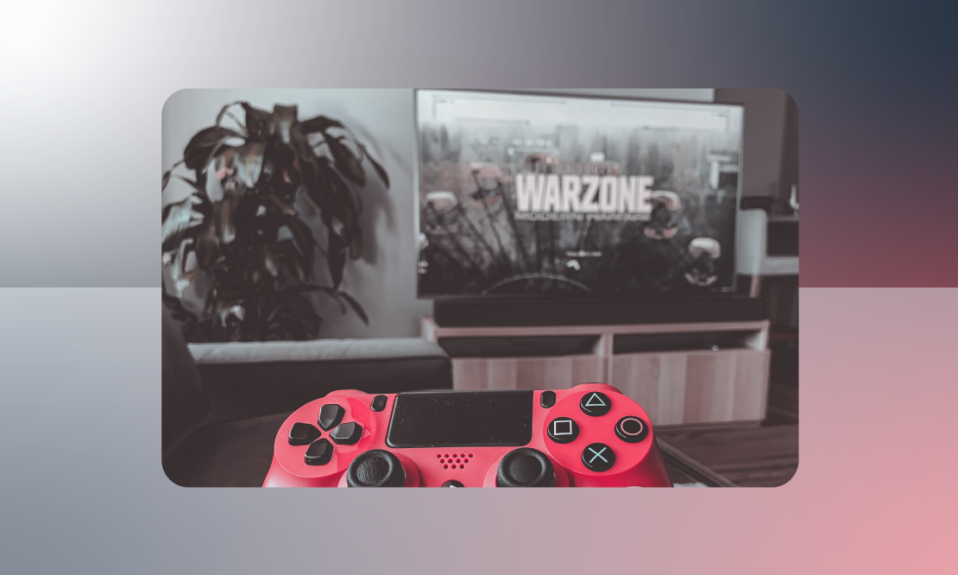 At Abios, we find ourselves usually covering League of Legends, Counter-Strike: Global Offensive, and VALORANT. That's because these are the most popular esports in Europe. These games are also huge elsewhere, including Asia and North America.
But interestingly enough, the Call of Duty scene has been growing in a much more disproportionate way. In North America, Call of Duty has become the most popular esports to watch. According to Yougov, 36 % of avid esports fans in North America follow Call of Duty on a regular basis. It's grown a little slower elsewhere, but why?
Who is playing Call of Duty?
Call of Duty has consistently been one of the most popular FPS franchises of all time, especially thanks to Warzone. The free battle royale has become one of the most successful Call of Duty games in recent years, with hundreds of thousands of players logging on to compete to this day.
Read about how Warzone 2 might be more casual than its predecessor.
But not every country is playing Warzone equally. According to PlayerCounter, most of the Warzone players are from one country in particular: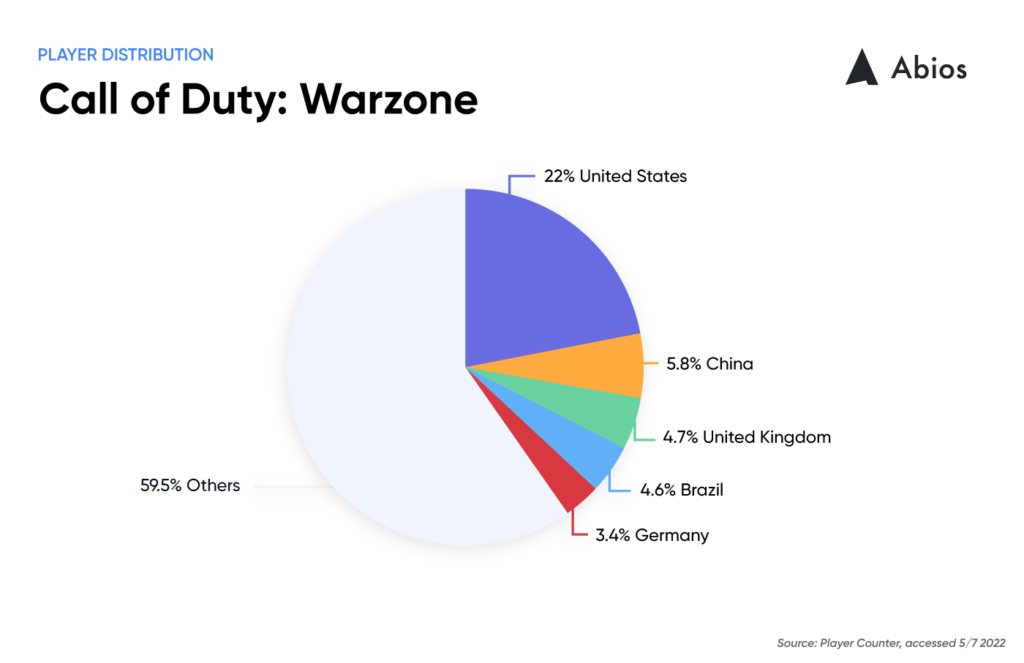 United States: 22%
China: 5.8%
United Kingdom: 4.7%
Brazil: 4.6%
Germany: 3.4%
It's similar for Call of Duty: Modern Warfare, the same game that's played in the Call of Duty League. The US makes up the majority of players at a whopping 31%. The country after that is the United Kingdom at 5.6%, a major jump.
With the majority of players being from the United States, it's no surprise that the majority of people interested in watching professional Call of Duty are also from North America.
Call of Duty League spreading viewership
Call of Duty has long been seen as an American game due to the player base, the overall themes of the game, and the community itself. Who doesn't picture an American guy playing Call of Duty on his Xbox while wiping Dorito dust from his fingers and chugging Mountain Dew? The game has become a symbol for the term "gamer" in North America at this point.
But Call of Duty is becoming popular elsewhere due to the ever-growing Call of Duty League audience.
The Call of Duty League is a relatively new franchise tournament series that started in 2020. Similar to the Overwatch League (also started by Activision Blizzard), it featured a set group of teams representing cities from all over the country.
With teams from all over the world, it's no surprise that other regions started tuning in to the action. Like the Overwatch League before it, the CDL aimed to create a sense of hometown pride with its audience. While many are located in the United States, here are the teams from outside America:
London Royal Ravens
Paris Legion
Toronto Ultra
The London Royal Ravens are the best non-American team in the franchise and have helped grow a fanbase in Europe for the FPS. With an audience all over the world, the Call of Duty League saw more than 157.4K concurrent viewers for the 2022 grand final match earlier this year.
As the Call of Duty League grows overseas, Abios has started keeping a closer eye on the esports. There are so many interesting trends and patterns to uncover as well as new stats to explore. That's something we can't resist! This is definitely a game to start paying attention to, even if you aren't located in the United States.