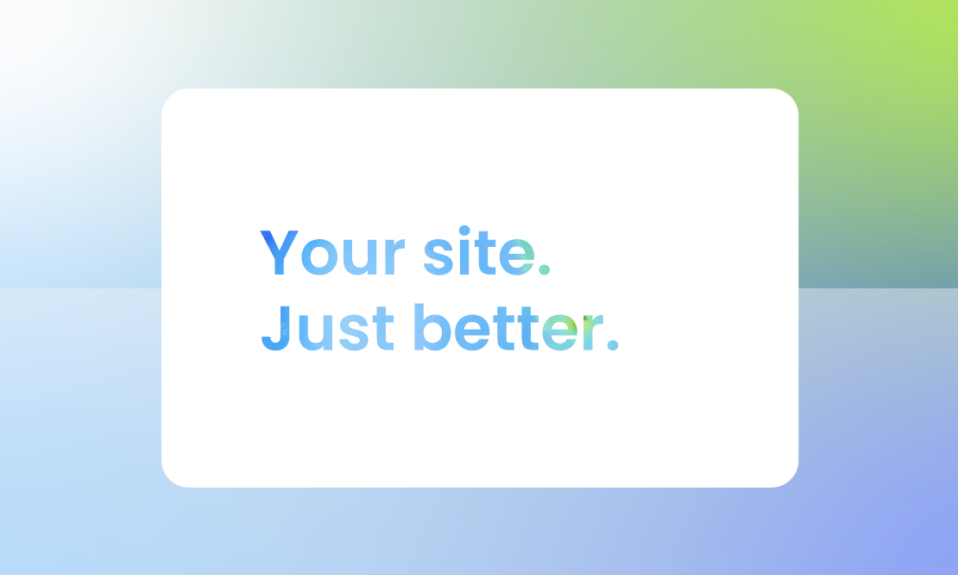 Industry-leading esports data and technology provider Abios launches new media widgets for esports platforms all over the world. The widgets help news sites, esports teams, and affiliate marketing companies engage their audiences by providing statistics, calendars, and other content directly on their websites.
News, standings, and tournament results are the bread and butter of esports content. As an esports team, news site, or affiliate marketing platform, content and news are often easy enough to produce from a technical standpoint. Standings and results on the other hand, often require more development time to be implemented on scale.
Abios launched their first widgets in collaboration with Unibet during the winter of 2018/2019 to help sportsbooks engage their audience in a resource-effective manner. The widgets take mere hours to implement while showcasing helpful information and engaging content for users directly on site. Statistics analysis data shows, that already in the first 6 months, the sportsbooks widgets increased turnover significantly as opposed to partners or customers that did not implement the widgets.
Given the popularity and success of the sportsbook widgets, Abios is now launching media widgets for esports content platforms.
Abios new media widgets come as iframes that give teams a way to showcase their upcoming matches, news sites to display ongoing esports matches directly on their pages and affiliate companies to show the latest tournament results. All requiring little to no development time.
With endless customisation possibilities, the widgets allow for an endemic experience while providing an opportunity for customers to differentiate themselves from their competition. All the while Abios hosts the widgets and takes care of the technical aspects of the product, allowing for customers to focus their development efforts on their core business.
"Our initial success with Sportsbook Widgets led us to go back to the drawing board to see what we could create for a broader demographic. The launch of our media widgets marks a new chapter in our mission to enable the growth of the esports industry. Not only can our customers build their own products on our data, we also facilitate esports features that can be utilised with limited to no coding experience. We want our data to be available and useful to everyone."

Ibrahim Asfadai, Frontend Developer at Abios
Widget types
The media widgets come in several shapes and forms. They are modularised and fully responsive, enabling them to be customisable for every customer's needs. All widgets contain esports calendars that could be filtered by games, tiers of play, and teams.
Topbar
The topbar widgets are shown on top of the page and give an easily accessible overview of upcoming games.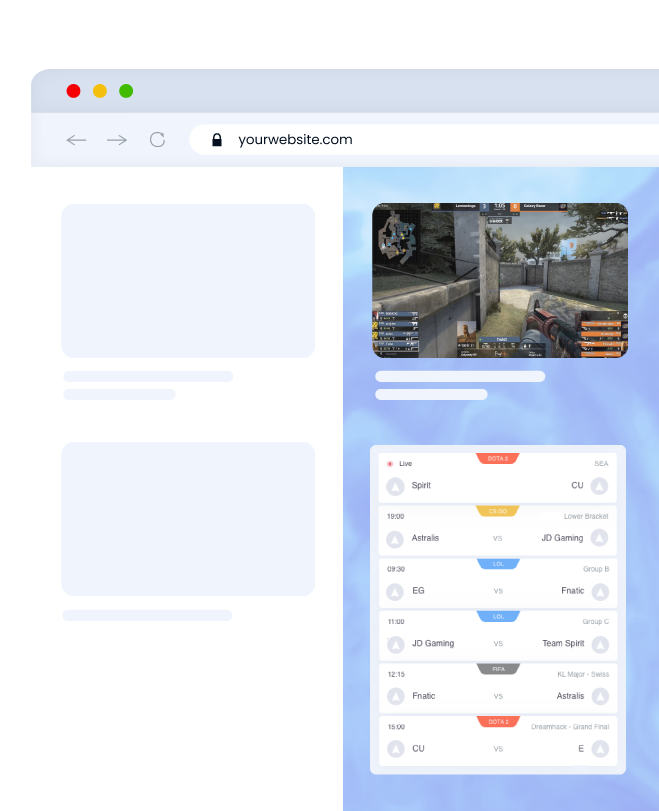 Sidebar
The sidebar gives calendar features on the side of the page, which can follow the user while reading pieces of content.
Site takeover
The site takeover is the most comprehensive widget and can act as a landing page in its own right – it's a complete page with a stream, esports calendar, and content.
Endless Possibilities for Customisation
The widgets feature lots of different possibilities for customisation, including colors, fonts, styling and language. This gives customers the possibility to differentiate themselves and make the widgets endemic to their products.
Moreover, the widgets can be filtered by games, teams, and tiers of play. This suits teams who only want their matches to be shown, or news sites that only want to showcase the most popular tournaments.
Plug-and-Play
The widgets are embeddable iframes, essentially making the integration process a mere case of copy-pasting a code-snippet. Abios hosts the widgets and takes care of uptime, CDN, and redundancy.
About Abios
Abios provides industry-leading esports data and technology for customers all over the globe. We provide data, compliance, odds, and widgets products for popular esports titles including CS:GO, League of Legends, Fortnite, and Dota 2.
Do you want to read more about how media widgets can fuel your business?