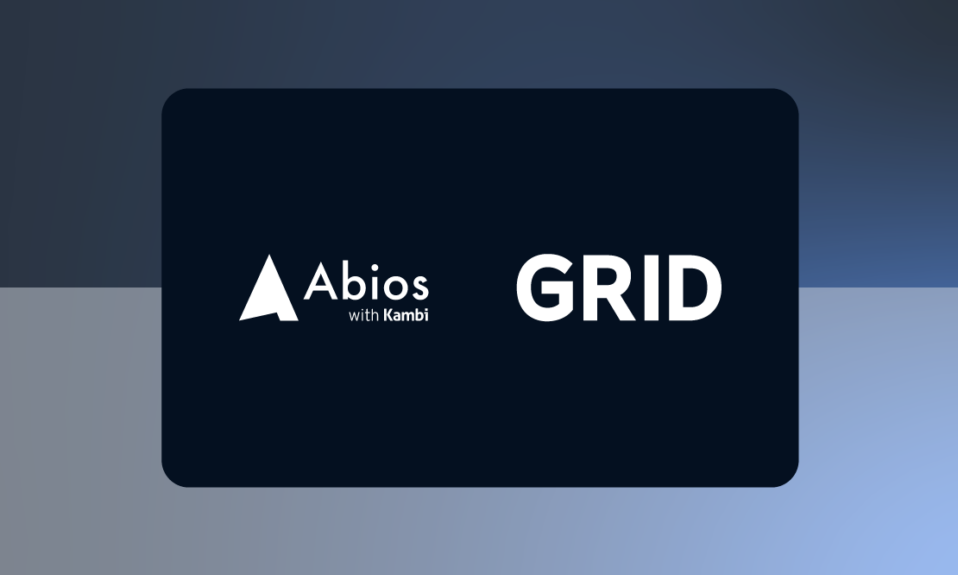 Stockholm, Berlin, 17 July 2023 Abios, a wholly-owned subsidiary of Kambi, has forged an official data partnership with GRID, enabling it to power its odds feeds with real-time data from tier 1 tournaments in Counter-Strike: Global Offensive, VALORANT and Dota 2.
This strategic collaboration will empower Abios to enhance its esports odds feed and widgets, ensuring sportsbooks benefit from fast and reliable markets that boast high uptime. The odds built on top of real-time data will be made available to Abios and Kambi's existing partners, as well as new customers to the group.
Thanks to GRID's exclusive data rights, Abios can power its odds feed with real-time data for prestigious tier 1 tournaments in Counter-Strike: Global Offensive, Dota 2 and VALORANT.
Leveraging the data, Abios will develop fast and reliable high-quality odds feeds. Real-time data provides the opportunity to create live markets with higher uptime and enables a high degree of automation in odds models. This enables premium features such as same-game bet builders, player propositions, and instant betting, providing sportsbooks within and beyond the Kambi network with a comprehensive esports solution, embellishing the betting experience for esports fans. 
Oskar Fröberg, CEO and Founder of Abios

"By partnering with GRID, we can expand our portfolio of automated odds to more esports titles, enabling high uptime and exciting product features such as flash markets and round-by-round betting.

We're excited to work with GRID and, by extension, be able to contribute to the growth of the esports ecosystem and help our customers build the next generation of experiences for esports fans."
Mikael Westerling, Chief Sales Officer at GRID

We are looking forward to integrating our official data into Kambi's ecosystem and support their offering with the GRID's data feeds, esports-specialized technology and integrity services. The unique value coming from the scale of Kambi's network, visionary approach, and the Abios' products capabilities have been continuously impressing us at GRID, and we are committed to ensure their products can thrive powered by GRID data.
The news comes at an exciting time for Abios, as the company has made several significant strides in recent months. From launching its ground-breaking CS:GO odds feed to obtaining a supplier permit to deliver odds services to sportsbooks licensed in Sweden.
About Abios
Being a wholly-owned subsidiary of Kambi, Abios provides enterprise-scale esports solutions to customers worldwide. Our product suite includes data-driven odds and widgets for the largest esports titles, including CS:GO, League of Legends, VALORANT and Dota 2.
Visit Abios to learn more.
About GRID
The GRID Data Platform offers end-to-end in-game data solutions to game publishers, esports organizers, and data consumers.
GRID allows rights holders to set up an entire game data infrastructure, manage, and distribute their in-game data to various user groups, including the community, professional players, and commercial data users. GRID offers only official data, directly from the source, through partnerships with over 90 rights holders such as Riot Games, KRAFTON, WePlay, and PGL. GRID Data is used by over 350 commercial clients in more than 20 use cases, such as betting, integrity, media, player coaching, or talent scouting.
Visit grid.gg to learn more.