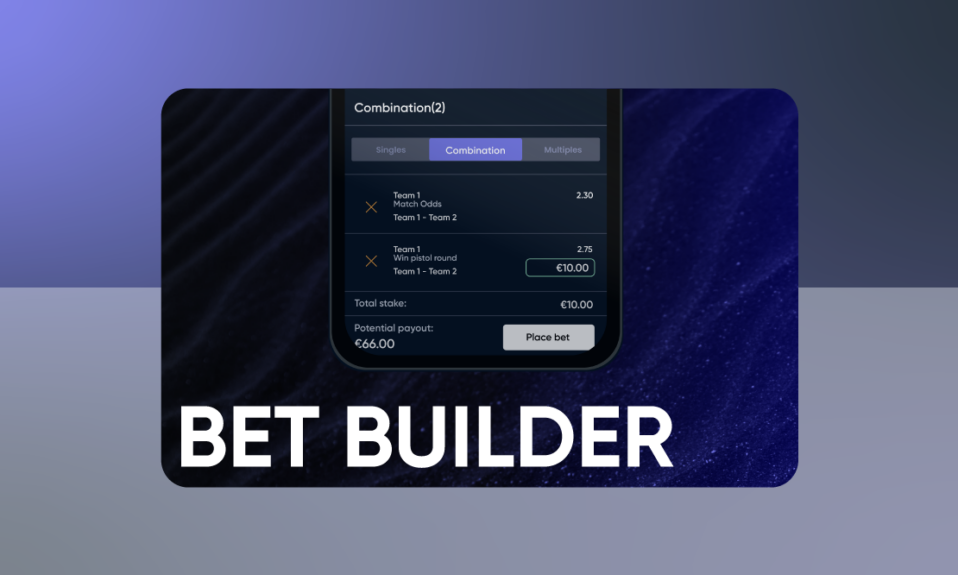 STOCKHOLM, SWEDEN Abios, the leading esports data and technology provider, announces its new odds product for CS:GO. It features a wide selection of engaging bet offers curated for esports fans.
The bet offers can be mixed and matched with exciting product features such as same-game parlay, player props, and flash markets, allowing sportsbooks to take full advantage of esports and create a compelling offering for fans.
With the continued growth and promise of esports, many sportsbooks have recognised that they do not want to miss out. Esports is considered a way to reach a new generation with gradually increasing buying power. As such, we see esports next to football and other sports in many sportsbooks today.
Esports differs from sports in many aspects and has a younger, more tech-savvy audience. This means the types of bet offers available in sports might not always be enough for esports. As such, Abios has used its decade of experience in esports data and its deep understanding of each game to create a betting experience tailored to CSGO.
Founded in 2013, Abios has worked with sportsbooks for years to create exciting content for esports fans. The company launched widgets in 2019, providing sportsbooks with streams and statistics, resulting in higher customer engagement and time on page.
To help sportsbooks bring further value to the esports audience, Abios has created a new data-driven odds feed for CS:GO. It features a vast array of markets for many aspects of the game, including round-by-round betting and game-specific events such as pistol round winner and player to get over/under x kills.
Moreover, the odds service features a same-game parlay, also called bet builder. This allows players to combine correlated markets from the same match in their bet slips, which unlocks a new dimension to CS:GO betting.
"We are happy to release a product that unites the features we've seen at the forefront of sports betting with esports. While we have seen that many operators are including esports in their offerings, there is a growing demand for better esports odds products. Products that reflect the fast, dynamic gameplay in esports.

With a same-game bet builder, round-by-round betting and player props, we believe CS:GO is finally ready product-wise to reach the next frontier, to become one of the top-tier sports in terms of turnover in sportsbooks."

Oskar Fröberg, CEO and Founder of Abios
Besides CS:GO, Abios offers odds in the largest esports titles, including League of Legends, Dota 2 and VALORANT. While the most complex market types were developed for CS:GO first, the same features will be added to the largest titles in the upcoming months.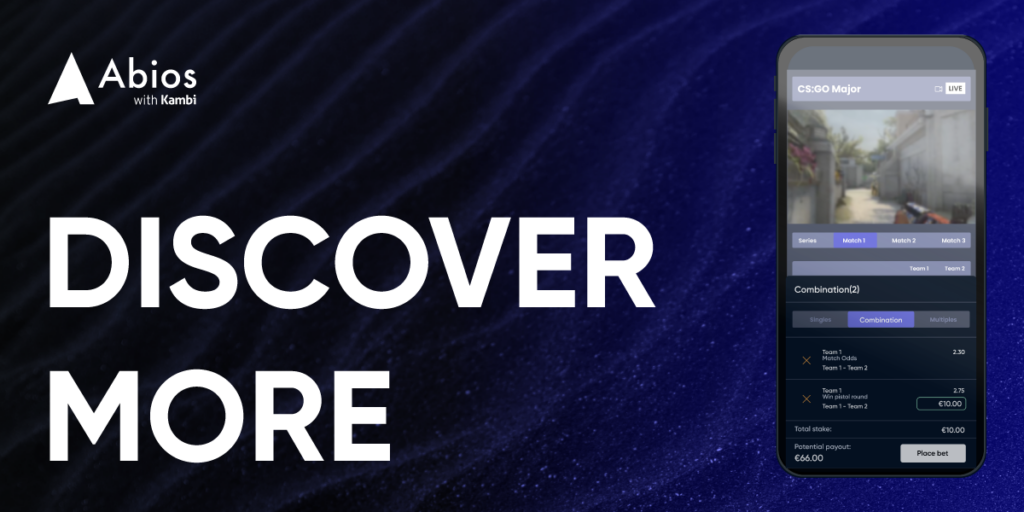 About Abios
Abios is in the forefront of esports, providing enterprise solutions to regulated markets worldwide. Our product suite includes data-driven odds and widgets for the largest esports titles, including CS:GO, League of Legends, VALORANT and Dota 2.
Abios is a wholly-owned subsidiary of Kambi Group PLC.