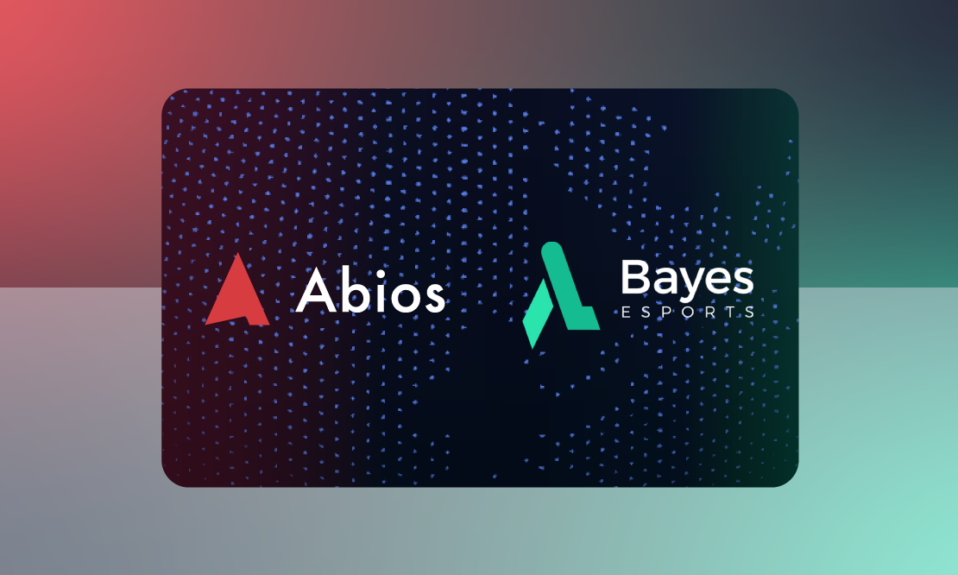 Abios, a wholly-owned subsidiary of Kambi, has entered an official data partnership with Bayes Esports, giving it access to real-time data from tournaments in League of Legends, Dota 2 and Counter-Strike: Global Offensive.
The data will be used to power Abios' esports odds feed and widgets, giving sports books fast and reliable markets with high uptime. The products will be offered to the existing partners of Abios and Kambi along with new customers to the group.
Esports data and technology provider Abios was founded in 2013. Since then, it has offered esports data and technology to customers worldwide, from news sites and search engines to renowned sports books such as Unibet and LeoVegas.
Being acquired by Kambi in 2021, Abios is now looking to expand its odds service through a data partnership with Bayes Esports.
Through Bayes Esports exclusive data rights, Abios sees access to real-time data and streams in League of Legends, Counter-Strike: Global Offensive and Dota 2 from tournament organisers such as Lol esports, ESL Gaming, Dreamhack and Beyond the Summit. This includes prestigious events such as League of Legends World Championships, Mid Season Invitationals, ESL Pro Tour and Intel Extreme masters.
Abios will use the data to construct fast and reliable odds feeds, which set the foundation for premium features such as same-game parlays, player propositions and flash markets. They will be accompanied by real-time widgets and streams, giving sportsbooks in and outside of the Kambi network an all-in-one esports solution.
By utilising a revenue-share basis, tournament organisers will tap into the revenue stream through Bayes Esports, enabling the growth of the esports ecosystem as a whole.
"We are very pleased that our partnership with Bayes is finally in place and are especially looking forward to providing value to the entire ecosystem of esports. We hope to continue pushing the envelope with new and innovative odds and visualisations made available by the top-quality real-time official data.

When utilising official esports data sources, we enable reliable, responsible and fast odds feeds, while contributing to the growth of the esports industry."

Oskar Fröberg, CEO at Abios
"We are delighted that Abios, as an important player in the industry, is using our official live data. We will continue to foster the availability of official data in order to make the esports future sustainable and profitable for everyone."

Martin Dachselt, CEO & Managing Director at Bayes Esports
About Abios
Being a wholly-owned subsidiary of Kambi Group PLC, Abios provides industry-leading esports data and technology for customers all over the globe. We provide data, odds, and widgets products for popular esports titles including CS:GO, League of Legends, VALORANT, Dota 2 and FIFA.
About Bayes Esports
Bayes Esports is the world's leading esports data supplier. We have built an unmatched, diverse ecosystem of 350+ data consumers, covering all relevant use cases from media, to service providers, and analytic companies to betting operators and community partners.