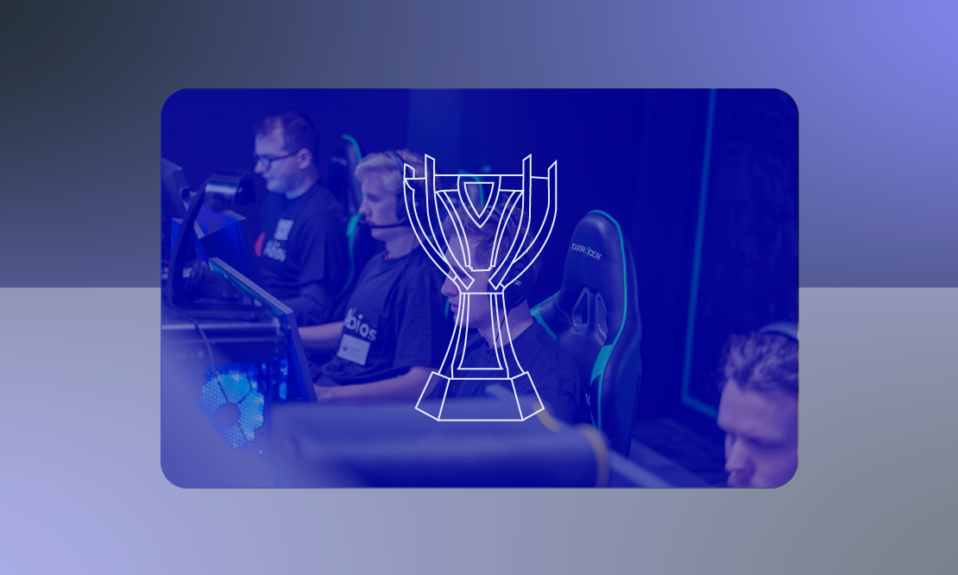 The League of Legends Worlds Championship is upon us. Every region is sending its best teams to represent them on the biggest esports stage of the entire year to see who is the best team in the world.
The international tournament kicks off on September 29 in Mexico City with the Play-Ins. Then the teams fly to New York City to compete in Groups on October 7 in the iconic Madison Square Garden. The Quarterfinals begin on October 20, still in NYC. Soon after, the remaining teams will head to Atlanta, Georgia for the Semifinals. And then it's the Finals on November 5 in San Francisco.
But who will be the teams who make it through all the intense stages to get to the Finals?
What are the teams going to League of Legends Worlds 2022?
Worlds will have 24 teams:
LPL (China)
JD Gaming – 1st seed.
Top Esports – 2nd Seed.
EDward Gaming – 3rd seed.
Royal Never Give Up – 4th seed (Play-Ins)
LCK (Korea)
Gen.G – 1st seed
T1 – 2nd Seed
DWG KIA – 3rd seed
DRX – 4th seed (Play-Ins)
LEC (Europe)
G2 Esports
Rogue
Fnatic
MAD Lions – 4th seed (Play-Ins)
LCS (North America)
Cloud9
100 Thieves
Evil Geniuses
VCS (Vietnam)
GAM Esports – 1st seed
Saigon Buffalo – 2nd seed (Play-ins)
PCS (Southeast Asia)
CBTC Flying Oyster – 1st seed
Mega Bank Beyond Gaming – 2nd seed (Play-Ins)
LJL (Japan)
DetonatioN FocusMe (Play-Ins)
LLA (Latin America)
CBLOL (Brazil)
LCO (Oceania)
Chief Esports Club (Play-Ins)
TCL (Turkey)
Istanbul Wild Cats (Play-ins)
Teams to watch at Worlds 2022
So that's a lot of teams to keep track of. Every region has sent its most talented rosters for a chance at lifting the trophy in San Francisco. But who has the best chance of making it to the Finals?
Read more about Abios access to official data for League of Legends
Abios has been keeping track of all the match outcomes and stats throughout each region's splits leading up to Worlds 2022 — and there are some clear outliers to keep an eye on, whether you want to bet on the action or take part in a fantasy bracket.
LCK – Korean League
The team with the most wins in the entirety of the world is T1, who won 93 of 126 matches played this season. But they're actually not the top team from South Korea to root for — that's Gen.G. The dominant team was the clear frontrunner for all nine weeks of competition and then stomped T1 in the LCK playoffs. Gen.G have a slightly higher win rate than T1, winning 73 of 96 matches. This puts at 76% and T1 at 73%. These are two teams we expect to pop off at Worlds.
Related: Abios compares League of Legends to Dota 2
LEC – European League
Over in Europe, G2 Esports is the first seed, winning 55 of their 83 matches (a 66% win rate). They didn't play as many matches as Fnatic and MAD Lions since they sprinted through the upper bracket in the first round of playoffs. While Rogue is also a top contender — not only in Europe but in all of the world — we predict G2 Esports to dominate the international competition.
LPL – Chinese League
The other region to watch is China, the LPL. They have taken home the Worlds trophy three times over the past four years. Two teams to keep an eye on would be JD Gaming, its top seed, and Royal Never Give Up, the team that took MSI. JD Gaming won 73 of 113 matches, giving them a pretty impressive win rate. But RNG actually has the upper hand statistically — winning 92 of 140 matches puts them at a slightly higher win rate (62% versus 65%).
So do any other regions have a chance? Statistically speaking, no. These are the regions that have the highest possibility of reaching the Finals based on match outcomes and past performances. While Cloud9 or Evil Geniuses may do North America proud, the LCS doesn't often perform up to par on the international stage.