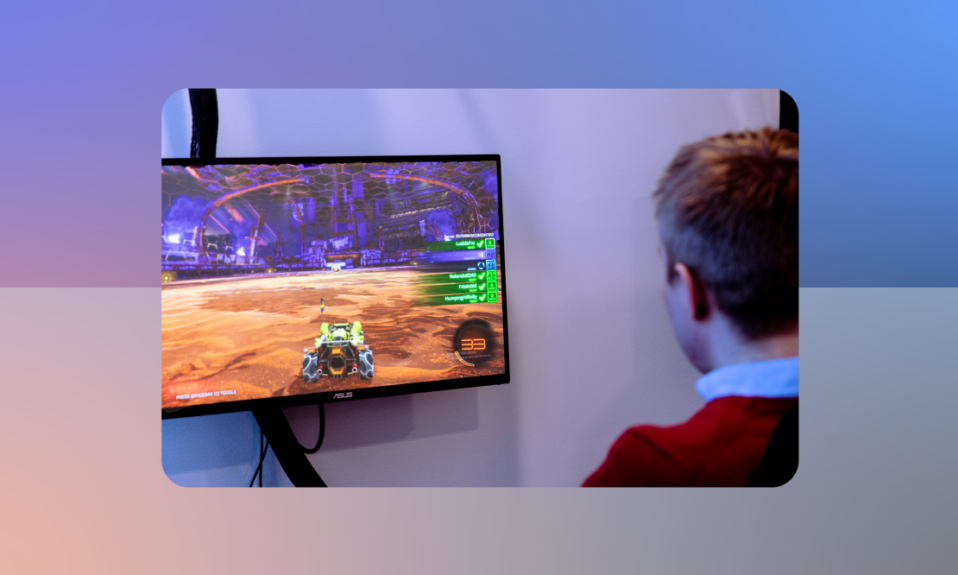 Rocket League has captured the hearts of viewers all around the world with its fast gameplay and exciting rotations. Abios has extended its coverage for the game to include live data. This means that customers can enjoy a wider selection of data points from pregame and live data feeds for Rocket League.
Released by Psyonix in 2015, Rocket League is a sports game that has quickly amassed popularity among viewers and players alike. The game itself is incredibly easy to understand, with teams of three playing as gravity-defying cars trying to score goals against the opposing team.
With its simple mechanics, the game is easy to learn, but difficult to master. The pace is quick and the players need to develop significant mechanical skills to defy the opposing teams at the highest level. It is entertaining to watch and has sprawled a flourishing esports scene: the Rocket League Championship Series (RLCS). It features three Majors and a World Championship tournament each year that fans can watch to see the best players and teams clash against each other.
Rocket League has proved to be a popular choice for brands looking to venture into esports. Much thanks to the absence of violence and gore in the game. In fact, it has received an E-rating from ESRB, meaning that it is suitable for everyone. It has resulted in the game seeing many non-endemic sponsors ranging from Lamborghini to 7-Eleven.
"Our expectation for Rocket League is that it will continue to grow and mature for many years to come. While it isn't on par with the largest esports titles in terms of viewership yet, the game has carved out a family-friendly niche of exciting gameplay in an esports market dominated by hero and shooter-based games.

The game has been incredibly popular among sponsors, players and teams and we are excited to provide the tools needed for companies looking to enter the scene".

Rasmus Johns, Computer Vision Team Lead at Abios
Rocket League Championship Series
The highest echelons of play in Rocket League are seen in The Rocket League Championship Series. It has been around for 9 seasons, with ever-increasing prize pools and viewership numbers. The World Championships in 2022 had a prize pool of $ 2,085,000 and generated 369k peak viewers according to Esports Charts.
The Rocket League 22/23 season ranges from October 2022 to August 2023. It features Fall, Winter and Spring splits with corresponding majors. These ultimately culminate into the World Championships in August 2023.
Read more about Rocket League esports here.
Live data for Rocket League
Abios has provided schedules and head-to-head results for Rocket League for years. Now, we're extending our offering to include more data points and live data, with speeds roughly on par with public streams. 
It is derived using Computer Vision, a set of machine learning algorithms that watch images of streams to extract data points from a game. It allows for more granular data points that can be used for a variety of use cases, from fantasy sports to live score applications.
Integration
Extensive documentation, support and test environments are available for customers looking to integrate live data from Rocket League into their systems. The data is made available in our Play-by-Play-package.
About Abios
Abios provides industry-leading esports data and technology for customers all over the globe. We provide data, odds and widgets products for popular esports titles including CS:GO, League of Legends, VALORANT and Dota 2.
Do you want data from Rocket League to fuel your business? Reach out to us here!