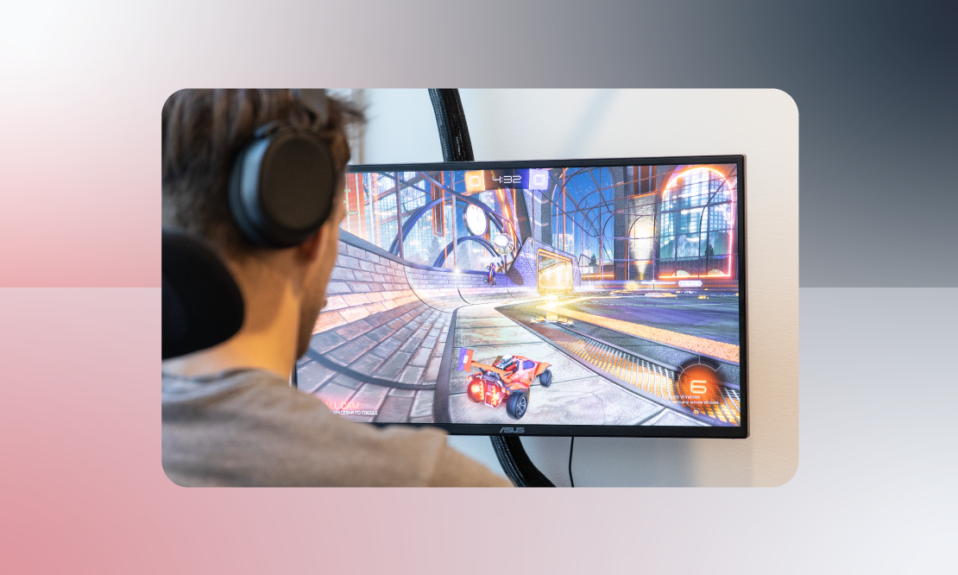 When people initially think of "esports" they think of those insane headshots in Counter-Strike: Global Offensive, or military-like characters running through a battlefield in Call of Duty, or even a top-down view of an intense skirmish in League of Legends. But not all top esports have such a serious undertone. Enter: Rocket League.
When Rocket League came out in 2015 it was seen as a goofy game where you can hit a ball around as a car, attempting to score a goal while doing spins through the air. But it was just one of those games that clicked with competitive players. It required immense teamwork, hitting the ball just right from the angle to the part of the car used, and fast maneuvering.
Soon, Rocket League became one of the most popular games in all of esports.
The Start of a New Era of Esports
For a year, Rocket League existed solely as a game, a pastime, just a player and their vehicular avatar. But by early 2016, publisher Psyonix could no longer deny the inevitable. After seeing how popular competitive matches of Rocket League were becoming on Twitch, the company decided to put together an organized esports scene for the soccer-car hybrid.
The first Rocket League Championship Series had a $55,000 prize pool and had its finals in June 2016. The second season took place in December of the same year with a $125,000 prize pool. The third season was in March 2017 with a $300,000 prize pool. The esports scene was clearly growing, with teams competing from all over the world and viewers hungry for more.
Much more.
The RLCS expanded significantly in Season 4 with the addition of a second division, the Rocket League Rival Series. The two teams that finished at the bottom of the RLCS and the top of the RLRS in each region would participate in a promotion tournament at the end of the season. It was during this tournament that it would be decided of teams would be promoted or relegated.
As the esports scene grew, Psyonix started to manage the scene alone, dropping Twitch as a partner. Season 6 in September 2018 had a $1 million prize pool. For the next season, Psyonix added South America. The reach and the stakes were growing at an overwhelming rate.
Of course, the pandemic had a way of disrupting things, even online things. Season 9 was canceled in 2020, leaving fans worried for the relatively new esports scene. Would Rocket League continue as strong after this major setback?
Yes.
During the height of the pandemic, Psyonix was still at work, attempting to improve and expand Rocket League esports. In July 2020, they announced a new format for the upcoming Season 10. RLCS X was revealed, doing away with league play in favor of three regional splits. Teams would earn points at these regional tournaments, leading up to three seasonal majors.
In October 2021, four new regions had joined — Middle East and North Africa, Asia Pacific North, Asia Pacific South, and Sub-Saharan Africa. The circuit remained similar to Season 10. But this time, the prize pool was $6 million.
At this point it's clear: Rocket League is not just a viable esport but one of the top. It continues to be a fast-growing esports scene with incredible developer support and a wildly passionate fanbase. Looking to get in on the action?
Rocket League Tournament Structure
In an official blog post outlining the most recent season, Psyonix explained the current format of RLCS. Here's how it works.
Similar to League of Legends, there will be a Fall, Winter, and Spring Split for each region, with teams competing to take part in the Rocket League World Championship at the end of the season.
Each regional event will have an Open Qualifier. Teams can auto-qualify to these regional events based on past performances at the previous regional event but all teams must play in the Open Qualifier at the first regional event of the year.
Each split has three regional events and ends in a major. Each regional and major has 16 participating teams. Teams will earn points at each event, with majors being worth more. Teams with the most points will qualify for the Rocket League World Championship, where top teams from every region will compete together.
The Rocket League World Championship has seven regions coming together to compete. There will be two main stages at the coveted event: World Championship Wildcard and World Championship Main Event.
Meanwhile, 16 teams will qualify for the World Championship Wildcard event. It will be either one, two, or three teams from a region depending on its size. For example, North America has three seeds while Asia-Pacific North as one. The top eight teams from the swiss-style Wildcard event will qualify for the Main Event.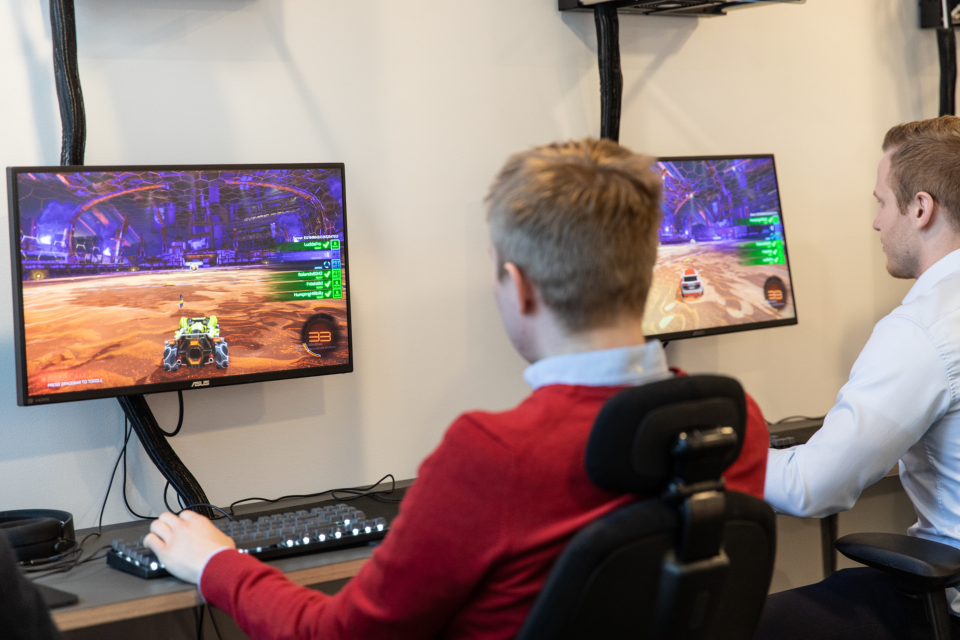 Rocket League Teams to Watch in 2022
So which teams should you watch for as they make their way through the above structure in the upcoming season? Here are the top Rocket League teams in 2022.
Moist Esports
Moist Esports is currently the top-ranked Rocket League team in EU with 2887 points. The squad most recently placed first at the RLCS 2021-22 – Spring Split Major, ending on a seven-game win streak. Owned by popular YouTuber MoistCr1TiKaL, the organization was once seen as a goofy stunt but is now recognized as a calculating esports org that knows which scenes to hit and how to climb to the top.
G2 Esports
With 2866 points, G2 Esports is the best team in North America. The team continuously places first in almost every tournament they enter, including most recently the RLCS 2021-22 – Winter Split Major and RLCS 2021-22 – Spring: NA Regional Event 2 – 7-Eleven Slurpee Cup. G2 dominated RLCS X last year, placing first for all of North America and then 3-4th at the North American Championship.
Other Rocket League Teams to Watch
FURIA Esports – Top team in the SAM region
FaZe Clan – The second highest ranking team in NA
The General NRG – Winners of the North American Championship
Team BDS – The second highest ranking team in EU
Pioneers – OCE's top team looking to prove themselves and their region