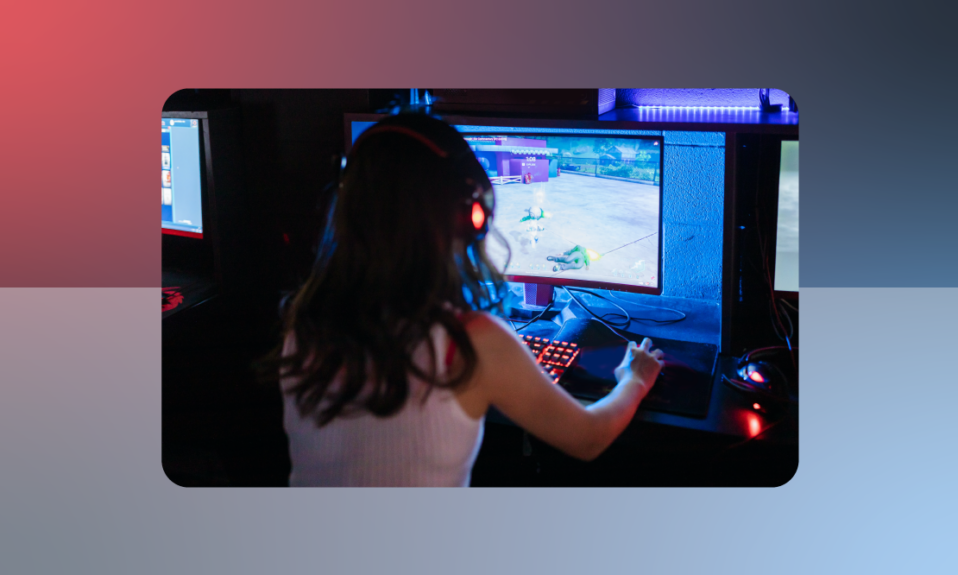 Super Bowl, March Madness and the Soccer World Cup draw crowds from all over the world. Events like these are massively important for all actors in the sports industry, especially sportsbooks.
Many prepare marketing strategies months in advance to ensure everything is in place when the big matches begin. As betting operators are meticulous in attracting sports fans, they probably see significant results for these events.
In contrast, esports often fall in the shadows. Even if the larger events rival sporting events in terms of viewership and fan engagement, they don't seem to get the same attention.
Nonetheless, the most significant events in esports, such as a CS:GO Major or Worlds, has the potential to drive new customer acquisition in sportsbooks if done right. Here are some ways that sportsbooks can maximise their potential for significant esports events:
Partner with esports teams
Esports teams often have rosters in several games, making them key in reaching gamers and fans across disciplines. Many large organisations have been around for a long time and have established solid brands and followings. As such, team partnerships can provide valuable credibility and brand awareness for non-endemic brands looking to venture into esports.
However, the digital advertising space is crowded. Brand activations must build rapport and feel authentic to esports fans to break through the noise.
In recent years, many non-endemic brands have partnered with esports organisations to reach a younger generation. The ones who have succeeded haven't only put a logo on a team jersey and called it a day.
RELATED: Discover the esports trends of 2023.
Instead, they've created out-of-the-box ideas and married, sometimes completely non-endemic brands, with esports.
One of these Trailblazers was Ralph Lauren, partnering up with G2 in 2021. Together they created an equally entertaining and majestic sketch showcasing esports professionals such as Rekkles dressed in Ralph Lauren. The video got 338.000 views on Youtube alone.
Another one is between Unibet and Astralis, where the brands looked to join forces to create value for esports fans between 2018-2020.
Create event-specific promotions
Additionally, sportsbooks should look to create promotions tailored for specific events, team matchups and players. Before an event, it is beneficial to take the time and check out favourites to win and create promotions around them.
RELATED: Breaking down fan psychology: why player props are the way to go in esports
During the Super Bowl, some sportsbooks offered promotions specifically targeting the event.
Similar tactics can be applied to esports. For example, offering a free bet for correctly predicting the first map win in a Dota 2 tournament or a deposit bonus for betting on the League of Legends World Championship winner.
Engage fans with esports-specific live bets
According to data from the Kambi Network, live betting accounts for 60% of turnover in esports. So what live bets should sportsbooks focus on?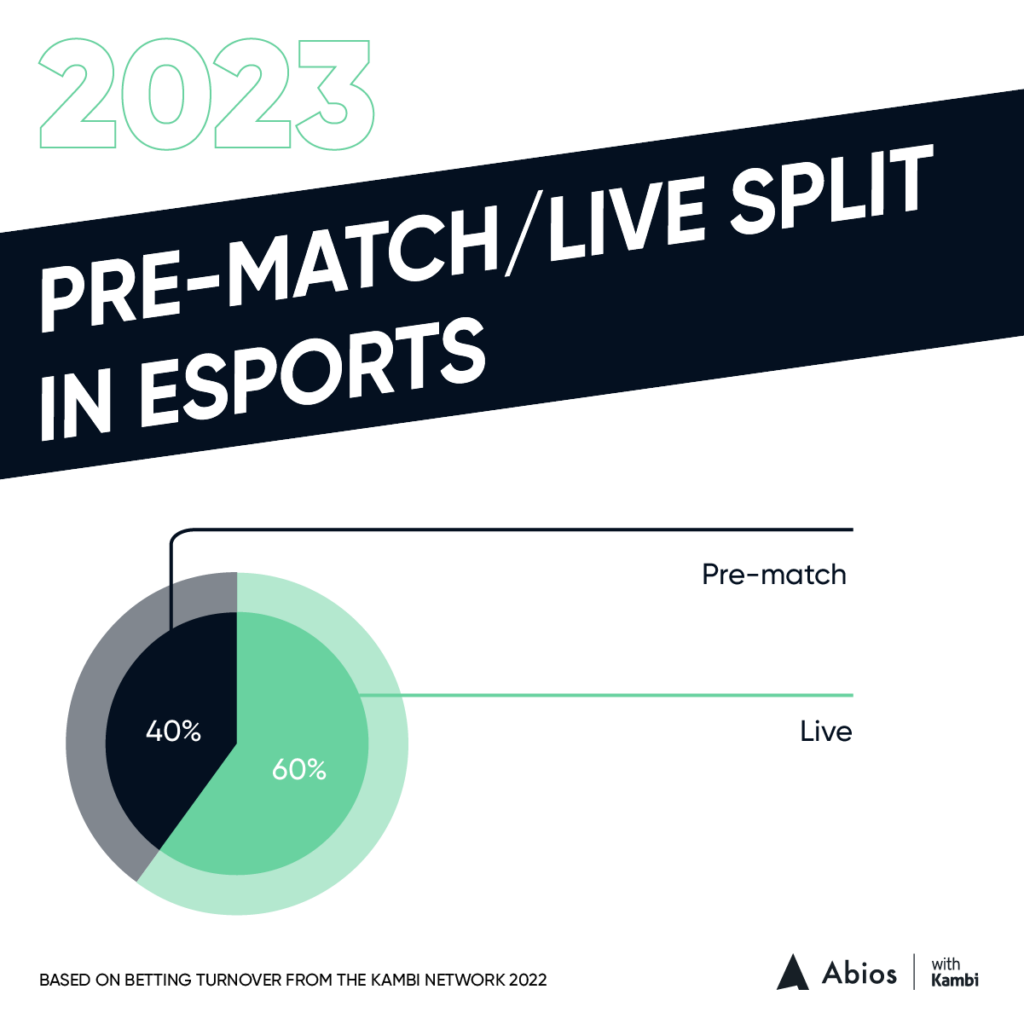 Some esports titles, such as CS:GO and VALORANT, are round-based. The first team to 13 or 16 rounds wins, and teams get points for each round won. Many sportsbooks offer markets on round winner, but not for the next round. Instead, the markets open are often the ones several rounds ahead in time.
To create a better user experience, sportsbooks could offer markets for every round, allowing fans to bet on the action right before it happens.
RELATED: The next big thing in esports betting: Bet builders
For MOBAs such as League of Legends, bet offers specific to the game to can be explored. For instance, significant in-game objectives such as Dragon spawns every five minutes. Capturing this objective provides valuable resources for the team, making it an exciting element that can turn the tides of the game. As such, offering time-limited markets such as "team to kill next dragon" or "team to take next objective" could be exciting.
Provide in-depth esports analytics
Even if many fans are knowledgeable about the games they follow, many esports titles can be complicated. For instance, in League of Legends, items, champions and roles are updated regularly, making some common strategies obsolete and others viable.
Sportsbooks can add streams and statistics to their website to help new and seasoned fans stay up to date on the latest developments in pro esports. It allows bettors to feel more confident in their decisions while increasing engagement and adding a more endemic feel to sportsbooks.
Stay up-to-date with esports trends
Esports is a rapidly evolving industry. Staying updated with the latest trends and developments can help inform a viable marketing strategy and ensure the most exciting markets are offered to esports fans at all times.
About Abios
With 10 years of experience, we're happy to help in the implementation of an esports strategy in a sportsbook.
Abios is at the forefront of esports, providing enterprise solutions to regulated markets worldwide. Our product suite includes data-driven odds and widgets for the largest esports titles, including CS:GO, League of Legends, VALORANT and Dota 2.
Learn more about our products and services here.