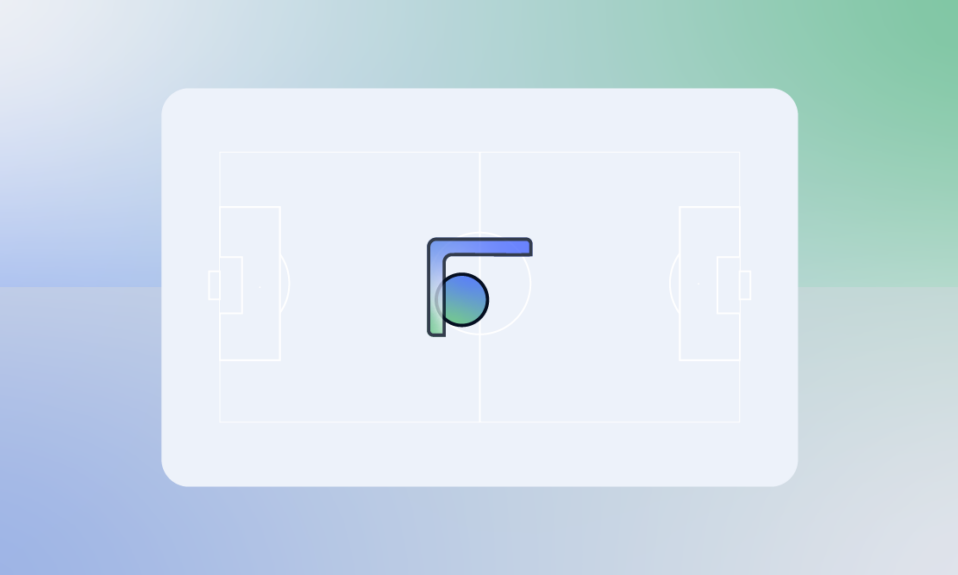 Abios has covered FIFA for years. Read about how the rebranding to EA Sports FC impacts its esports scene, Abios' data and how sportsbooks can make the most out of the iconic football game.
A new esports system has been announced for EA Sports FC that may impact the entirety of the industry.
EA Sports FC is one of the most iconic competitive soccer (or football) games, and its esports scene has continued to grow. Despite losing FIFA's name, the continued gameplay improvements and innovative esports scene have proven to be a massive success for the series.
The New EA Sports FC Pro Esports Ecosystem
EA Sports FC Pro will have two regular season competitions: FC Pro Open and FC Pro Leagues. The Open is a "clear path to pro" meant to elevate players from across 10 regions. The Open will take place from October 2023 to February 2024, meaning competition is underway.
Then the FC Pro League is starting in February 2024. It will be presented alongside its league partners (Premier League, Bundesliga, Major League Soccer), bringing a five month competition for top players that want to win their share of a $1 million prize pool and qualify for the FC Pro World Championship.
The FC Pro World Championship will be held in June 2024. Thirty-two players (four from the FC Pro Open and 28 from FC Pro Leagues) will compete to be crowned the champion.
Introducing eChampions League
On top of the main tournament season, EA Sports has announced the return of eChampions League. The details haven't been fully revealed just yet but Senior Director of Football Esports at EA described it as a a way to "redefine the way our millions of Ultimate Team players engage with EA Sports."
What Does This Mean For Esports?
There are few games that have transcended the borders of gaming like EA Sports FC has. As EA Sports FC is built on soccer and partnerships with teams and leagues, it has the rights to all the IP soccer fans know and love.
As such, it's esports scene is in a unique position to reach a more mainstream audience.
Esports has grown over the years but it could still be considered a pretty niche interest in the grand scheme of entertainment. Ever since Tyler "Ninja" Blevins flossed his way onto the live broadcast of Times Square's New Years Eve celebration, there really hasn't been a lot of esports representation in mainstream media.
But this could change with EA Sports FC. As the game continues to "blur the lines" between real soccer and video games, the esports scene has also reflected a traditional sports setup. This will encourage more viewers to tune in to the action and follow the tournament structure even if they don't have a previous background in esports.
EA Sports FC, little leagues and their big potential in sportsbooks
While EA Sports FCs official tournament circuits have proved popular among fans and bettors alike, the little leagues show equal potential. Especially in sportsbooks.
For example, tournament organisers like BETER Esports offer the ESportsBattle: Football tournament, which features thousands of engaging 8-minute monthly matches that fans can engage with and bet on.
With access to official real-time data from BETER, Abios provides sportsbooks with a full solution for ESportsBattle: Football. The combination of high-uptime live odds, streams and live score widgets provides an engaging betting experience for football fans waiting for the big games to start.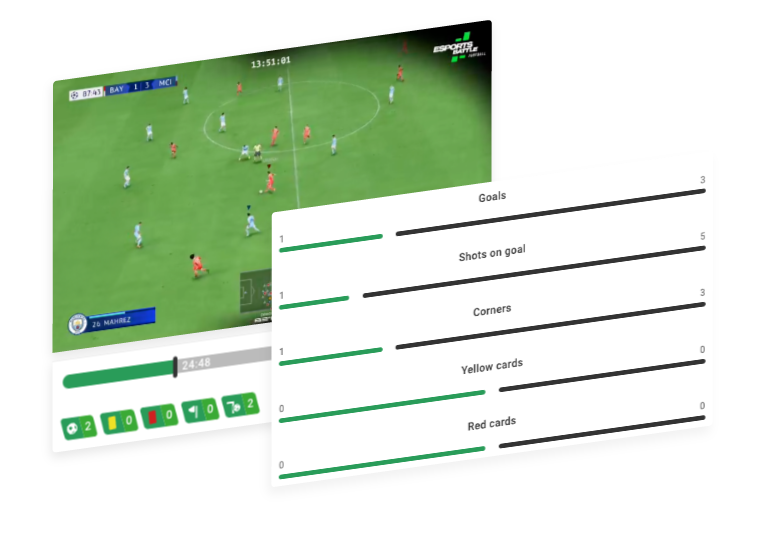 Is this the time to incorporate EA Sports FC into your commercial strategy?
Keep an eye on the ever-growing EA Sports FC scene. More and more sportsbooks have continued to catch on and provide offerings for the popular sports game. For brands looking to collaborate with teams and EA, now is a great time as the game has gotten new attention through the launch of the new brand.
As always, Abios will continue to cover stream-live and historical data for the global competitions in EA Sports FC. We also have widgets for FIFA showcasing live scores, past performances and embedded streams, ensuring an engaging experience for fans.
Just be on the lookout for a changed name on the logo and icons.