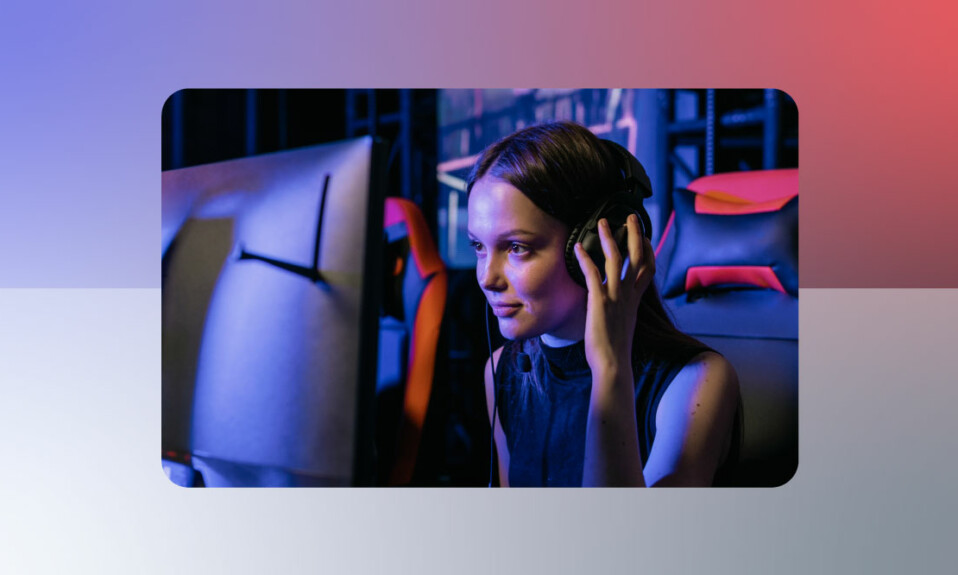 Almost half of gamers identify as female but this number hasn't translated too well in the competitive esports industry. Whether you're looking at pro players or women working behind the scenes, the percentage is much, much lower.
For the longest time, the narrative has been that women are just not as good at playing video games. But recently, the narrative has shifted. Women are not worse at video games — they just aren't accepted in the space, whether it's a simple LAN party or a major tournament.
Streamer Imane "Pokimane" Anys has become quite skilled at VALORANT but found Radiant rank out of reach for quite some time. Why? Pokimane noticed she was getting treated differently than the male players on her team. She had to endure toxic behaviour every time she attempted to communicate, ultimately leading to her not using her mic. In a team-based game like Valorant, that caused a lot of difficulties.
Fellow female streamer Sweet Anita touched upon this topic while being interviewed by LAD Bible. She explained that ever since video games became a thing, they were marketed towards boys. As the heavily male community continued to grow, women were seen as outsiders to the space and treated as such. Some boys even felt like girls were trying to invade their hobby.
"You enter that space and they're all aggressive towards you, constantly insulting you and rejecting you. They don't cooperate with you. If you do callouts in the game, they're not going to listen to you. So it's harder to learn how to cooperate, it's harder to learn those team skills because there's a 50 to 90% chance no one is really going to listen to you or help you as a woman," Sweet Anita said at the time.
All-female esports tournaments: Helpful or harmful?
Over on the competitive side, former Counter-Strike: Global Offensive pro Stephanie "missharvey" Harvey said that the opposing team would treat her all-female team differently at tournaments. They would play much more aggressively against her, doing unexpected strategies that couldn't be predicted because they weren't the norm.
Read about how VALORANT measures against CS:GO
"Toxicity is another factor. Men can be really aggressive when they play against women, something that also happens in chess. It's not just a gaming problem. It's really a competitive and societal problem. When males play women in anything they can become extremely aggressive and take a lot of risks. Even irrational ones, which can be really heavy to play against," missharvey told me in an interview back in 2019.
Around that time, all-female tournaments were just starting to pop up — and it was the subject of a lot of controversy. Some women felt that separating men and women further proved the sexist theory that women weren't as good at gaming. It also seemed like it was putting an unnecessary spotlight on women in the gaming scene, further highlighting that women competing in games was special instead of business as usual.
Read up on the women that have made it in the esports scene
Even missharvey herself was unsure about the idea back then. Still, they were necessary for growing a female presence in esports.
Said missharvey: "Those are band-aids, in my opinion. They serve a purpose, but underneath the band-aid, the problem is still there."
The goal, missharvey said, is to mix everyone into the same tournaments. Then all-female tournaments wouldn't be needed. Unfortunately, the esports industry is nowhere near this stage and all-female tournaments are still very much needed.
All-female tournaments create a safe and encouraging space for female-identifying competitors that may feel intimidated or bullied at mainstream tournaments. Women have experienced harassment and toxicity at a variety of major events and also face the harsh judgement of male viewers.
With so many bad experiences and pressure, it can be difficult for women to thrive at tournaments as easily as men. There are more obstacles to overcome and more mental hurdles in the way of success. And that is the tournament itself — women also have a lot of problems leading up to the tournament, with all-male teams not wanting to scrim with them as normal and women not getting the same amount of support and training.
To combat this, many esports organisations have picked up all-female teams and promised to provide them with the support and resources they need to feel ready for tournaments.
"The formation of G2 Hel is part of our continued efforts at G2 to provide top gamers with the opportunity to compete at the highest levels, irrespective of their gender, and to support them as they grow as players and as entertainers," G2 stated when it added an all-female League of Legends team a few months ago.
These all-female teams compete in all-female tournaments. One of the biggest to hit the esports scene is Game Changers, a VALORANT tournament series for top female VALORANT pros.
VALORANT Game Changers Brings All-Female Esports Action to the Forefront
Game Changers is part of the VALORANT Champions Tour, created by Riot Games to create more opportunities for female players. Like the rest of the VCT, Game Changers has been running all year, featuring national tournaments in regions like North America, Latin America, Europe, and East Asia. Now, the top teams are coming together from November 15 to the 20th to compete for the title of champion.
The VALORANT Game Changers Championship 2022 will have a prize pool of $500,000 and a total of eight teams competing in a double elimination, best-of-three bracket. The Grand Final on November 20th will be a best-of-five.
The teams to look out for are:
Cloud9 White – North America
Shopify Rebellion GC – North America
Team Liquid Brazil – Brazil
KRÜ Esports Female – Latin America
Guild X – EMEA
G2 Gozen – EMEA
FENNEL Female – East Asia
X10 Sapphire – APAC Elite
It is clear that much has to be done before female players can reach a prominent position in the esports ecosystem. Nonetheless, all-female leagues and teams are crucial first steps in developing an inclusive environment where women in esports can thrive.
With more efforts going into female esports by notable organisations such as Riot Games and G2 Esports, we might see the tides shifting towards a more inclusive esports environment in general.