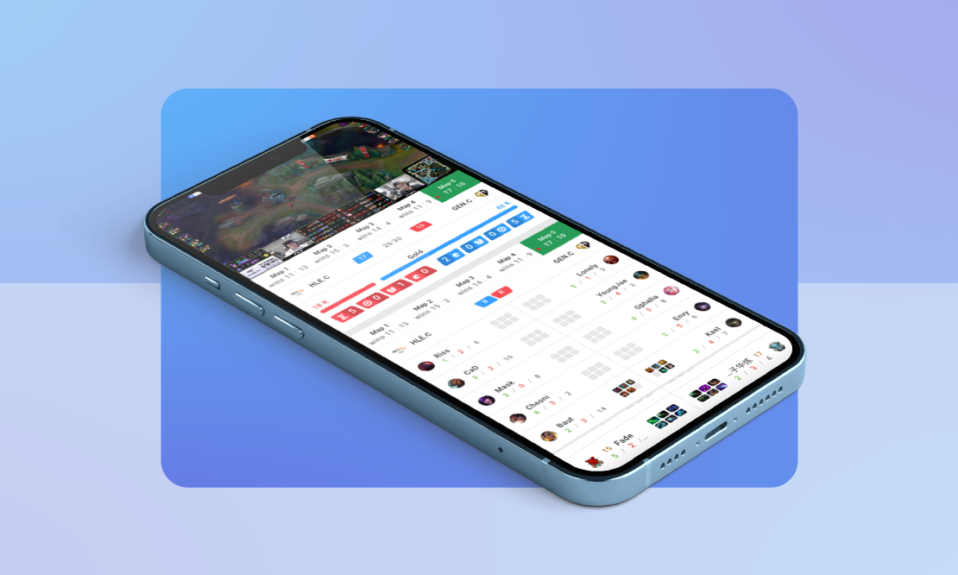 The Abios Widgets provide a quick and easy way for sportsbooks and media publishers to show esports data in beautiful ways without technical overhead. Being powered by an industry-leading API, the widgets provide all the data visualisation needed to engage an audience.
Over the past months, we've made several improvements to the products. The most popular widgets have been rebuilt from the ground up, making both the back- and frontend processes smoother. We've also added further customisation features to make the widgets feel truly native.
New Features
The new generation of Abios Widgets is built upon the foundation of our next generation REST API, Atlas. This enables them to provide more data points and customisation options, as well as faster loading speeds and more reliable output.
Extended customisation
The widgets have customisation features for a myriad of elements, but we wanted to extend the scope further. Thus, the widgets are now more flexible in terms of scaling, icons and colouring. For example, companies who might not want to show guns or skulls on their website (standardised icons for games such as Valorant and CS:GO), the icons can be switched to either text or another icon of the customers' choosing.
Explicit structures
The new widgets have explicit lifecycles, meaning that one can see exactly when a game starts and ends. The widgets also display all matches in a series, making them easier to follow.
To add value for end users, we've added post-game stats to live widgets after a game. This gives a quick overview of the game results, providing sustained customer engagement after a game has ended. Thus, resulting in a potential increase in average time spent on page.
We'll Handle the Rollout
The updates to the widgets don't require anything from our existing customers, as we handle everything from our backend. The interface will remain the same and the widgets will run as usual, but smoother.
New bug-fixes and minor updates are going to roll out continuously as usual.
Upcoming Features
There are upcoming features in the pipeline, which include further customisation options as well as brand new widget types. Sign up to our newsletter below to be the first one to know when the new features are launching!
Do you want to know how widgets can drive your user experience?
About Abios
Abios provides industry leading esports data and technology for customers all over the world. Our product offering includes API-powered widgets, odds and statistics for 20+ esports titles including League of Legends, CS:GO and Dota 2.