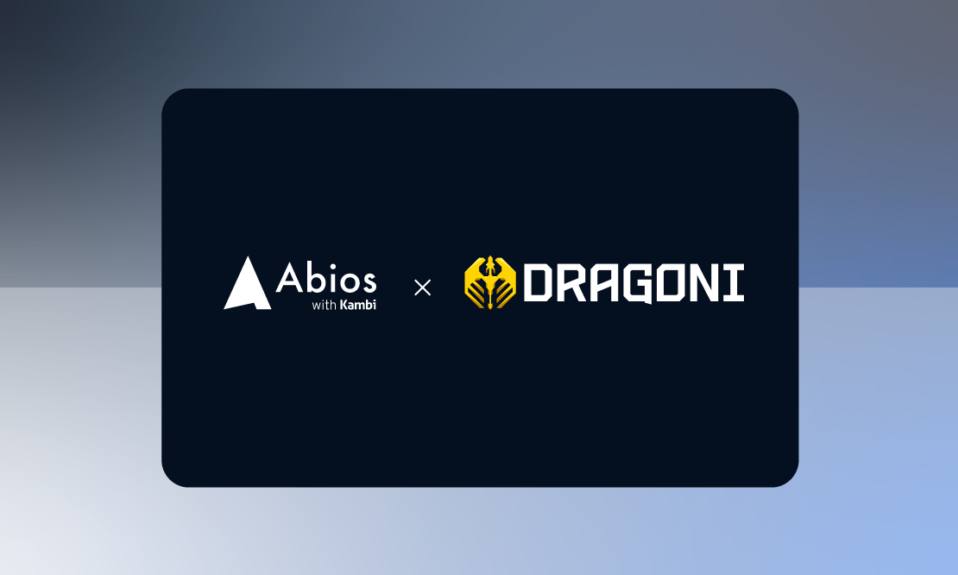 Abios, part of Kambi Group, delivers a comprehensive betting and statistics solution to UK-based esports bookmaker, Dragoni.
Making use of Abios' leading product portfolio, Dragoni has just launched a sportsbook and esports statistics platform. The site features in-depth statistics from the largest esports teams and tournaments in CS:GO, allowing fans to deep-dive into match details.
With a prestigious UK licence, Dragoni is well-positioned to reach the UK audience with a CS:GO esports betting experience complete with engaging product features from Abios, such as player props and live markets with high uptime.
With access to real-time data from leading providers and a large team of dedicated traders, Abios powers the sportsbook with in-play markets, player propositions and a large selection of pre-game markets covering the largest tournaments in CS:GO.
The odds feed is accompanied by Abios Widgets allowing fans to watch matches and see pre-game and in-play stats.
Moreover, given Abios' extensive collection of historical data in CS:GO, the website also features a comprehensive database of statistics from large and small tournaments, complete with tournament brackets, player stats, map win rates for teams and more. It allows fans to learn more about the game and helps fans make more informed decisions when placing bets.
"Dragoni have done a tremendous job utilising our esports resources, including data, widgets and odds, to create a completely new and unique product. We're thrilled to power their platform and look forward to seeing it expand across the UK and beyond."

Oskar Fröberg, CEO and Founder of Abios
"We are excited to partner with Abios. This collaboration reflects our commitment to providing our users with a top-tier Esports betting experience. By leveraging Abios' industry-leading data solutions, we will enhance our platform's capabilities and empower our users with the most accurate and reliable information available."

Mark Cole, Co-Founder & CEO of Dragoni
About Abios
Being a wholly-owned subsidiary of Kambi, Abios provides enterprise-scale esports solutions to customers worldwide. Our product suite includes data-driven odds and widgets for the largest esports titles, including CS:GO, League of Legends, VALORANT and Dota 2.
Visit Abios to learn more.
About Dragoni
Dragoni is an innovative esports betting website that combines the thrill of esports with cutting-edge betting features. With a UK Gambling License, Dragoni offers CS:GO Esports Betting, Peer-to-Peer Exchange Market, Bookmakers Market, and a comprehensive Data Resource. Focusing on community engagement, Dragoni aims to create a dynamic and immersive betting experience for esports enthusiasts.
The platform offers an extensive range of CS:GO betting opportunities, enabling users to bet on their favorite teams, players, and tournaments, with a wide array of markets to choose from. Whether it's predicting match outcomes, individual player performances, or in-game events, Dragoni empowers users to immerse themselves in the competitive world of CS:GO like never before.