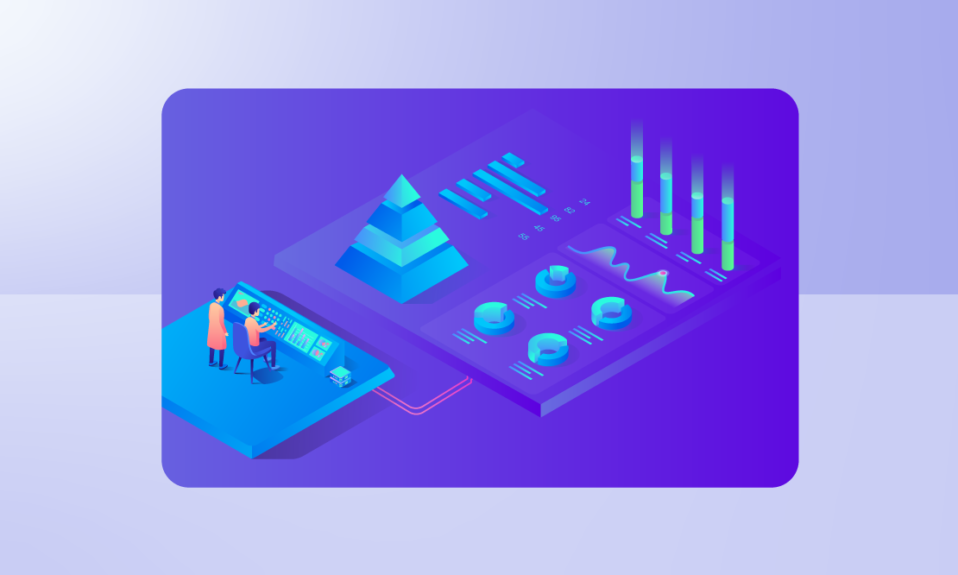 Save time and stay compliant in foreign markets with a Dynamic Compliance Solution. Abios handles the risk of offering bets on games where athletes are minors, thus enabling you to keep as many markets open as possible.
"We have over the past 18 months offered player age compliance as an add-on service for several of our large customers in the affected jurisdictions. Due to the increased demand and incoming regulations in more regions we are happy to announce that esports compliance will now officially become part of our product offering. Having run the product in a live environment for an extended period, without any errors, we can now comfortably offer it to the broader market."

Oskar Fröberg, CEO of Abios
While most professional players are of age, 18 or older, there are still many who are minors. Even though the player age compliance requirements are prevalent in all sports, the relatively young demographic of esports has meant that sportsbooks need to take extra caution in their offerings in the affected geographies.
Esports is growing rapidly and has some growing pains as a result. This includes nefarious practices such as illegal betting, match fixing and doping. Young esports players are particularly exposed to these risks since they are more susceptible to being influenced by unlawful behaviour.
As governments have taken upon themselves to combat these nefarious practices, several countries such as Sweden, United Kingdom, Spain and the United States have imposed regulations for esports betting on games where minors are participating. The regulations can differ greatly depending on the jurisdiction but generally they either ban all betting on games where minors participate – or where the majority of the players in a game are under 18.
Even if the regulations are important in keeping the integrity of the esports industry, they affect non-nefarious actors as well. Hence, we want to help companies stay compliant while being able to keep their markets open.
Why compliance can be a hard nut to crack
Compliance can be tricky since there are a lot of international teams from different parts of the globe participating with varying levels of information readily accessible regarding player ages. On top of that, rosters can change from day to day depending on outer circumstances such as someone falling ill or getting switched out. It is common practice in esports to sometimes participate with a stand-in without warning, making it especially difficult to track from a compliance perspective.
Because of the ambiguity of tracking player ages, many whitelabels and sportsbooks take down entire tournaments from their websites where there are concerns some of the players might be minors. This doesn't only affect revenue, but can also result in churn as visitors migrate to less compliant sites to be able to bet on their favorite games.
The difference between country legislations makes it cumbersome to ensure full compliance, and these types of regulative measures are projected to continue being adopted by more countries in the future. It is vital for all parties to get dynamic player age data, updated on a daily basis.
Dynamic Compliance Solution
Get the data you need to ensure compliance with player age legislations. We have developed a customisable compliance solution to help you get the information you need in a fast and easily accessible way.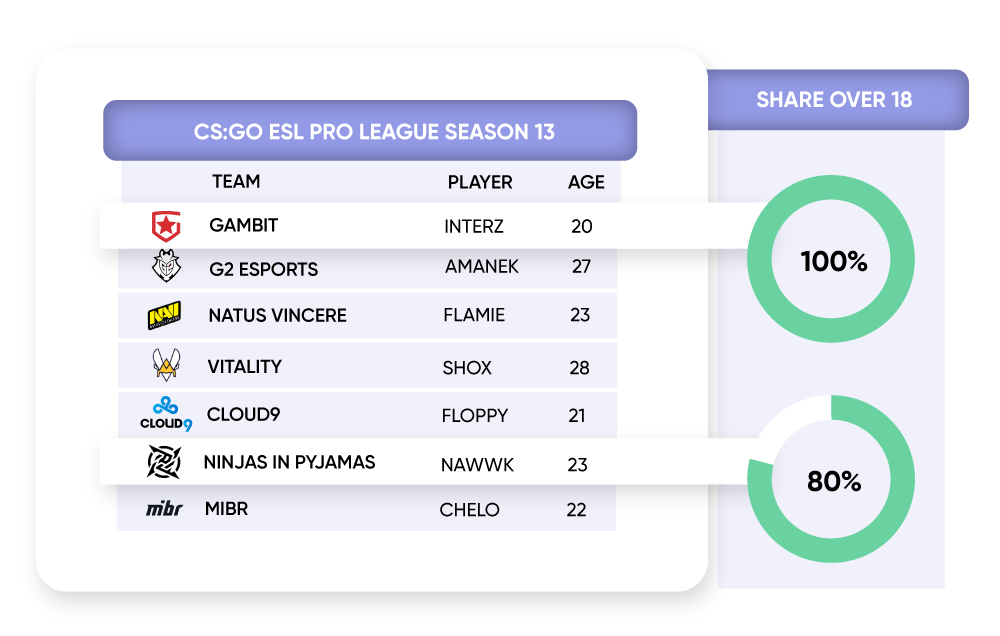 The solution includes updated information on expected rosters, player ages, birthdays and the share of players over 18 for every team in all big tournaments. We have the industry's broadest coverage in the most popular esports games. All to make sure our customers feel safe while operating in countries with player age regulations.
"With the esports industry gradually maturing, integrity and compliance have increasingly started becoming important topics for anyone offering odds. We are incredibly happy to be able to facilitate and help build a compliant and legitimate foundation for the industry."

Oskar Fröberg, CEO of Abios
The player age data comes directly from our API or in the form of a weekly document, presented in a neat format that is customisable and easy to navigate for everyone, regardless of prior technical knowledge.
Make sure to be compliant and be a part of building a healthier esports industry.
About Abios
Abios provides industry leading esports data and technology for customers all over the world. We want to protect the integrity of the esports industry and offer data, compliance, odds and widgets products for popular esports titles including CS:GO, Fifa, League of Legends and Dota 2.