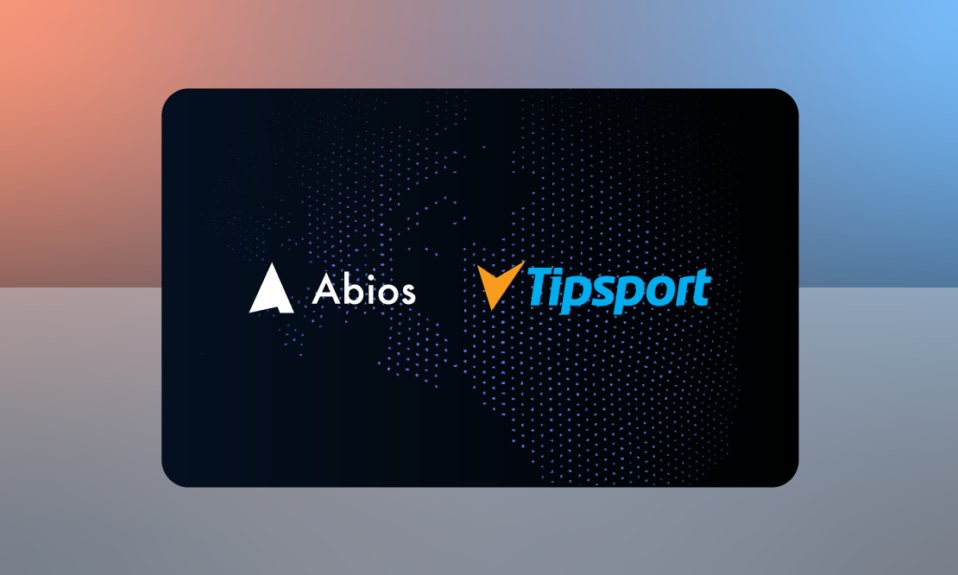 Esports data and technology provider Abios aids Tipsport in creating a better user experience for their audience with statistics from the largest tournaments in esports. It allows the Czech sportsbook to add feeds with head-to-head stats and previous performances of teams and players directly to their site, giving their audience additional esports information.
Tipsport operates one of the largest sportsbooks in the Czech Republic and Slovakia, covering sports and tournaments in the most prominent titles in esports, including League of Legends, Dota 2, CS:GO, VALORANT and Rocket League.
The company adds value for their users with guides, tips and user-generated analytics that let beginners and experienced bettors access in-depth information on upcoming matchups. This empowers players by allowing them to make more informed decisions while adding more snackable content to consume.
To provide a similar experience for esports, Tipsport has augmented its esports offering with Abios data. With access to historical data for the largest titles in esports, they've built custom-made widgets jammed with stats for experienced fans and newcomers that want to read up on upcoming matches and familiarise themselves with teams. The widgets include everything from win rates on champions and head-to-head stats to average objectives taken. 
"Together we raised our esports stats to a higher (top) level! And finally, customers love these stats and can't wait for all the next improvements." 

Martin Kopecky, Business Analyst at Tipsport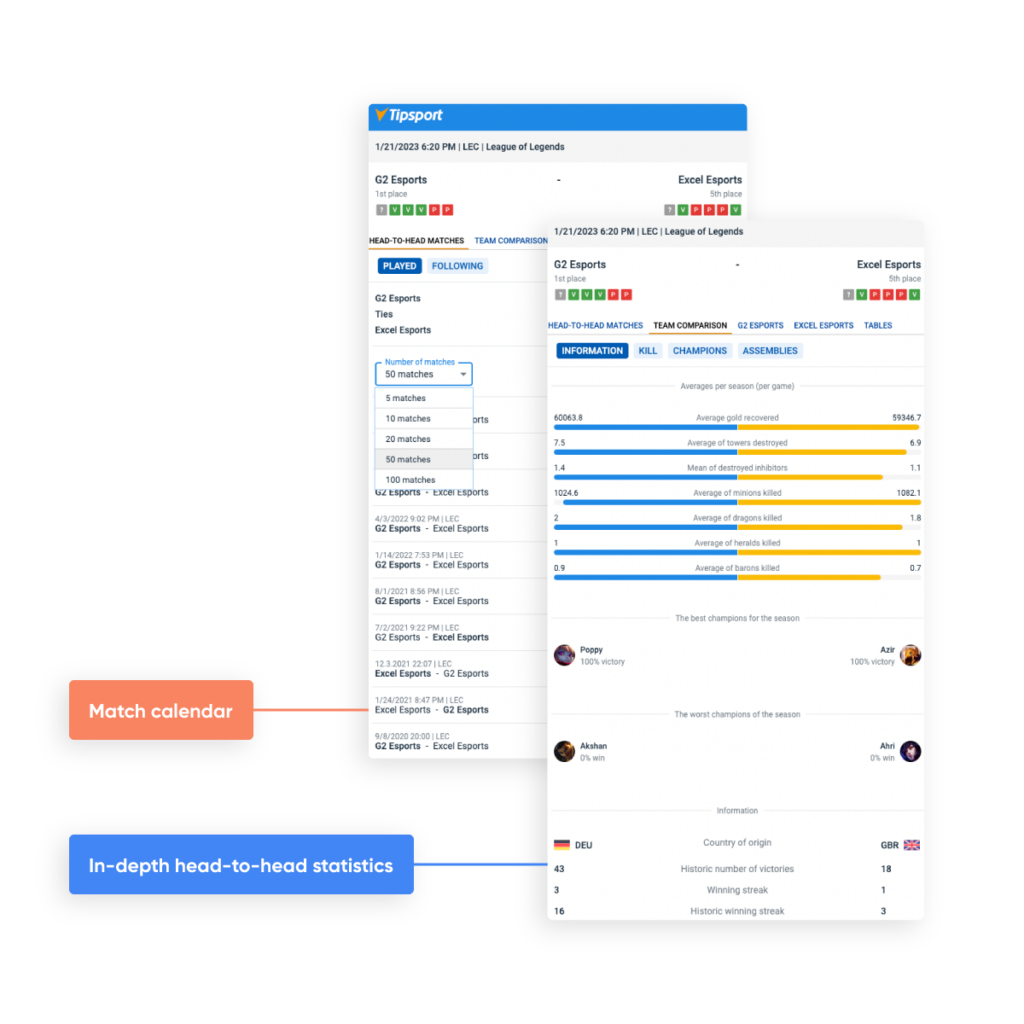 "We're happy to help Tipsport engage its audiences with esports by providing statistics from team and player performance, as well as for in-game events. Many esports titles, such as League of Legends, can be easy to understand at a glance, but harder to gain a deeper understanding of. There are over 150 champions with unique abilities, combined with items that give them different advantages in the game to take into account. Not to mention an intricate economical system.

With information on past performances of teams, new and old audiences can get more informed on esports standings, ultimately becoming more invested in the games. "

Niclas Sundell, Head of Sales at Abios
About Tipsport
Founded in 1991, Tipsport is one of the largest betting operators in the Czech Republic and Slovakia. They provide sports betting and online casino services to Czech and Slovakian audiences.
About Abios
Abios provides industry-leading esports data and technology for customers all over the globe. Our product suite includes data, odds and widgets for popular esports titles including CS:GO, League of Legends, VALORANT and Dota 2.