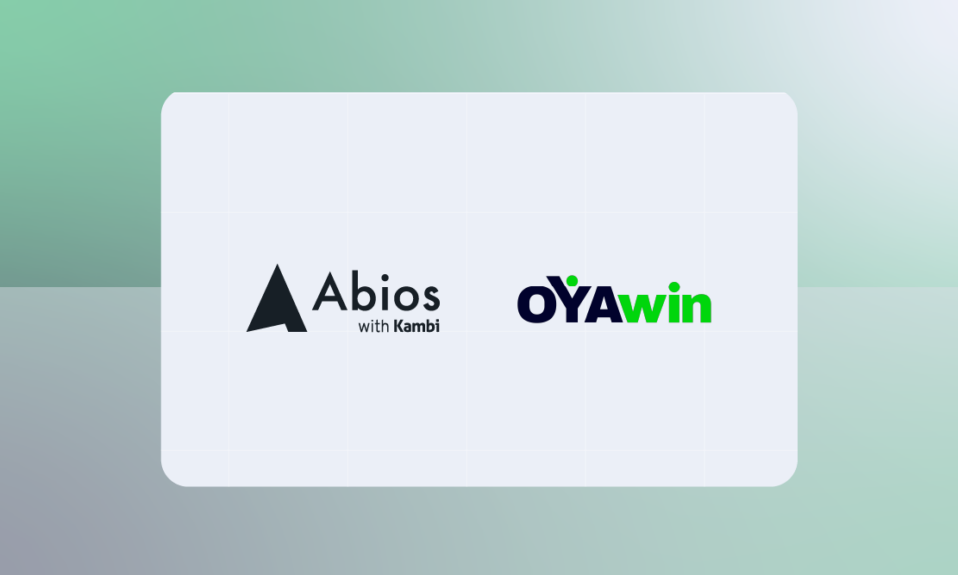 As part of Kambi Group, Abios powers Nigerian sports betting brand Oyawin with odds and statistics from the largest matches and tournaments in esports.
Oyawin, the newly launched mobile-first sportsbook, allows Nigerian esports fans to access a wide range of statistics, as well as streams and odds from top esports matches, directly on their phones. 
Abios has supplied 1337Pro with data and statistics for the largest esports titles, including CS:GO, Dota 2 and League of Legends, for years. The organisation has expanded from being a media platform to include a sportsbook solution and Oyawin, a sports betting brand registered in Nigeria.
With the help of Abios' product portfolio, Oyawin can provide a comprehensive esports solution to Nigerian bettors. It is focused on tier 1 esports titles, including CS:GO, League of Legends and VALORANT. With access to Abios' full portfolio, Oyawin can engage their audiences with engaging content such as player props, data visualisations and embedded streams.
It also features Abios' esoccer solution, allowing fans to engage with engaging around-the-clock content supported by widgets and streams.
"To support the growth of esports in Nigeria, we're delighted to supply Oyawin with our esports odds, statistics and data visualisations. It allows Nigerian bettors to discover and get access to engaging content for the largest tournaments in esports." 

Oskar Bonnevier Fröberg, CEO and Founder of Abios
"Abios data has powered 1337pro.com for years, from fixtures, statistics and results to live stream links. We have now extended this success with full odds and trading integration for Oyawin. The platform's successful launch has given us complete confidence in Abios and our products. We look forward to delighting our sportsbook operators."

Jason Foster, Managing Director of 1337Pro Bet
About Abios
Abios facilitates the growth of a sustainable esports ecosystem by fueling enterprises and ambitious startups with the tools and data needed to build esports projects at scale.
With more than 10 years of experience in esports, Abios provides data from popular esports titles, such as CS:GO, League of Legends, VALORANT and Dota 2, to sportsbooks, search engines, esports teams, and others.
As part of Kambi Group PLC, Abios provides data-driven odds and widgets to the regulated betting industry. Using proprietary modelling and innovative product features, Abios is taking esports betting to the next level. 
About Oyawin
Oyawin.com is a leading, regulated online sportsbook in Nigeria. Oyawin is a showcase for the entire 1337Pro solution, with the 1337Pro Bet widget, Sportsbook Pro, and 1337Pro Social fully integrated into the Oyawin platform.
1337Pro Media carries Oyawin odds and social media bet posts and provides a stream of new eSports bettors to Oyawin.