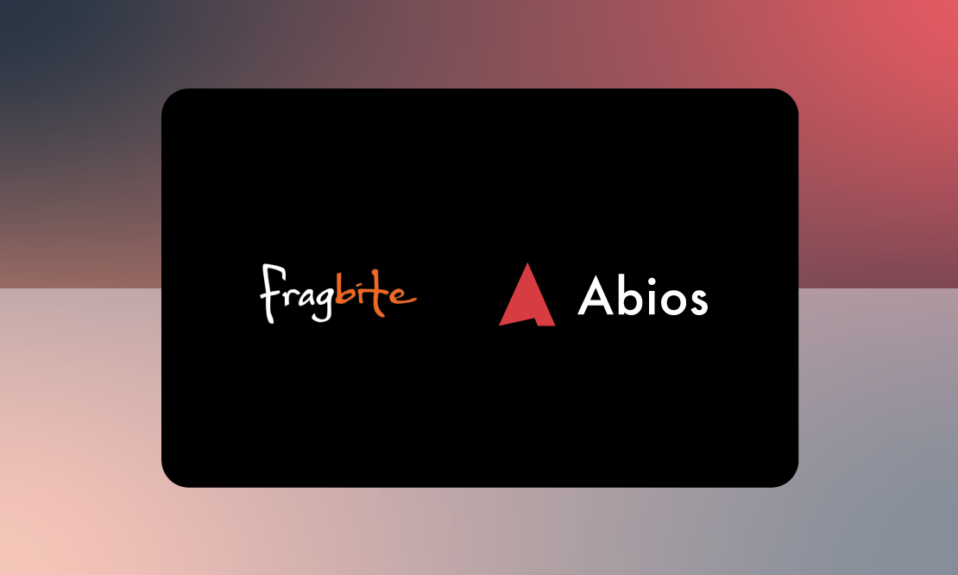 Abios has provided Fragbite with esports data for League of Legends and CS:GO since 2017. The data has fuelled Fragbite's news-and content platform with tournament and match calendars, as well as in-depth match statistics. Now, the partnership has taken one step further as Abios will distribute the official server data from Fragleague to relevant stakeholders in the industry.
Since its emergence, esports, and especially CS:GO, has been a prominent part of youth culture in the Nordics. Fragbite has been at the center enabling the growth, sharing industry news and content since the dawn of esports in 2002. Since then, the company has been a leading provider of esports content, forums and news. It has also supported the grassroots movement of smaller leagues and emerging talents, enabling for a platform where like-minded people can compete on a bigger scale. Fragleague is currently one of the largest nordic esports tournaments, covering CS:GO, VALORANT and PUBG. 
"Being a Stockholm-based company, we're excited to support the grassroots movement in nordic esports. Fragbite has a long history of supporting and providing content for Swedish esports fans and enthusiasts. We are happy to not only provide data and technology-solutions, but also be the exclusive rights-holder of their real-time tournament data. We very much look forward to building and offering a completely new set of products targeted specifically at the nordic audience"

Oskar Fröberg CEO and Founder of Abios
"We have a long and good relationship with Abios and we are impressed by the development of their business and product. As the leading league in the Nordics, we always aim to offer our community the best possible experience. This data collaboration will lift the Fragleague production even further with customised gadgets and products from the Abios system."

Daniel Pereaux, CEO of Fragbite
In addition to Fragleague, Abios also has data rights partnerships with tournament organisers such as Area Academy (Elitserien) and ESEN (King of Nordic).
About Fragbite
Fragbite is a part of Fragbite Group and has been the premier nordic esports media platform since 2002. It provides esports content, productions, news and statistics for thousands of monthly visitors and esports fans, as well as hosting one of the biggest nordic esports tournaments, Fragleague. 
Fragbite Group is listed on NASDAQ First North and has subsidiaries within the esports and game development industries.
About Abios
Abios provides industry leading esports data and technology for customers all over the globe. We provide data, compliance, odds and widgets products for popular esports titles including CS:GO, League of Legends, Fortnite and Dota 2.